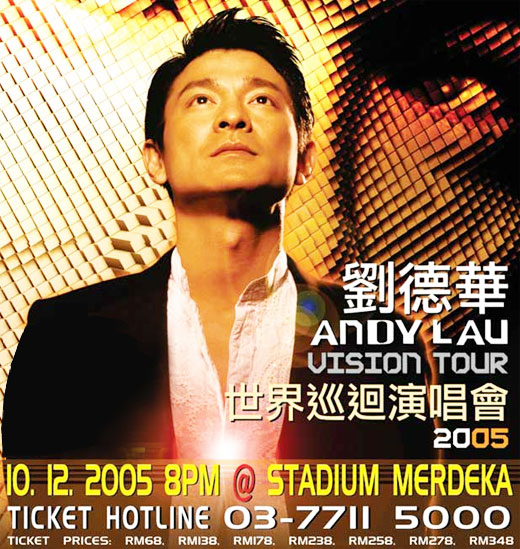 For more info on Andy Lau Vision Tour 2005: http://www.absolute-entertainment.com/Â 
For many years I miss his concert. When I am at KL.. he held his concert in genting. When I am at genting, he held his concert in KL. I will not miss out this chance anymore. I dun have time to waste anymore neither does he.
Yeah… I have decided to see and share his vision. Hemmm…. hope the tickets and seatings are released soon. Yeah, I gonna buy the most expensive ticket in my whole life. Hahaha… yeah… some think it's not worth it. RM348 for 2 hours… hemmm well put it this way RM348 for wanting to see him for 17 years. I guess it's hard for everyone to understand and measure the word "worth it".
But well… yeah…. "Andy, I'll always support you!"