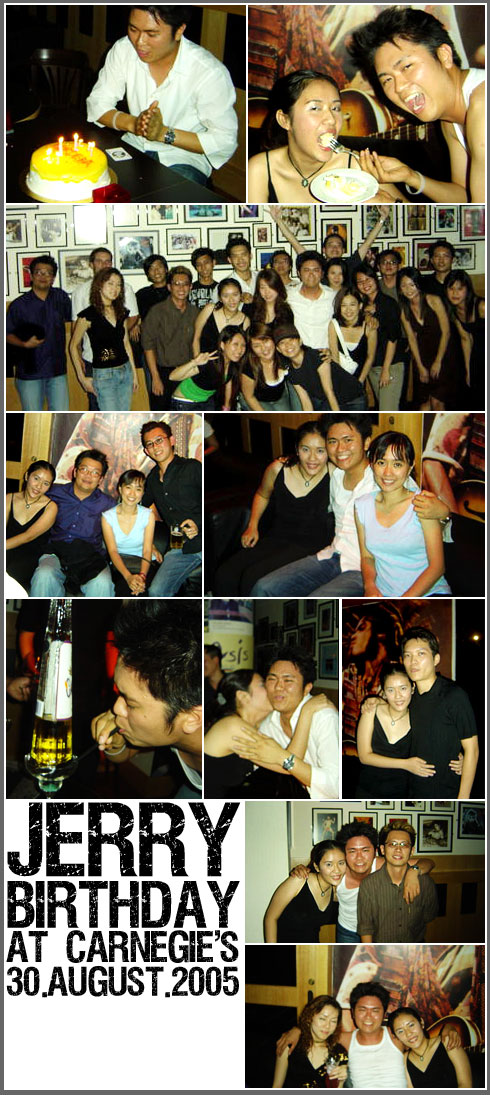 More pictures at Jerry's Yahoo! Photo  
Hip hip… Merdeka! Hip hip… Merdeka! Hip hip Merdeka!
Long live… my merdeka brother! Hehehe….
It's his birthday and for the first time he is having this big celebration at Carnegie's. He invited a lot of people. Introduced me to lots of people… so many that I lost track of their names.
He has this black theme… while him in white.. hahaha…. yeap.. he and his contrast concept as usual. I really enjoyed myself that night. Well at least I get to talk to people that I have known for ages but never have the chance to communicate with. Really really must thank my ah kor sooooOooooooo muchie.