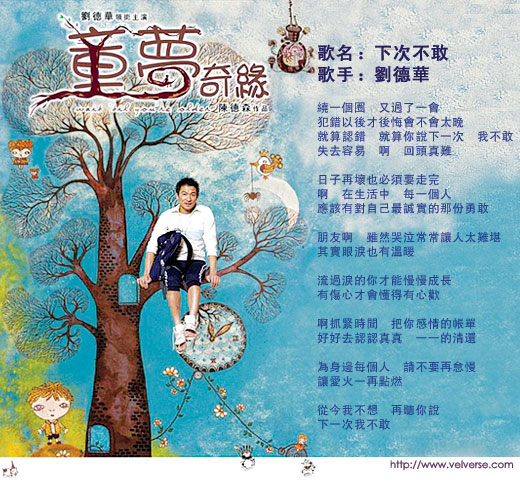 It is such a nice song from the Wait 'Til You're Older movie.
I quite like the song. Really have nice and meaningful lyrics.
Haha, yes I know. Everything about Andy is really nice.
I really love the movie and the song too. 💯 points!
After watching the movie, I really wonder if I dare to make the same mistake anymore next time.
I really hope I won't repeatedly make the same mistakes.
Yes, please I hope not.
Don't keep making the same mistakes.