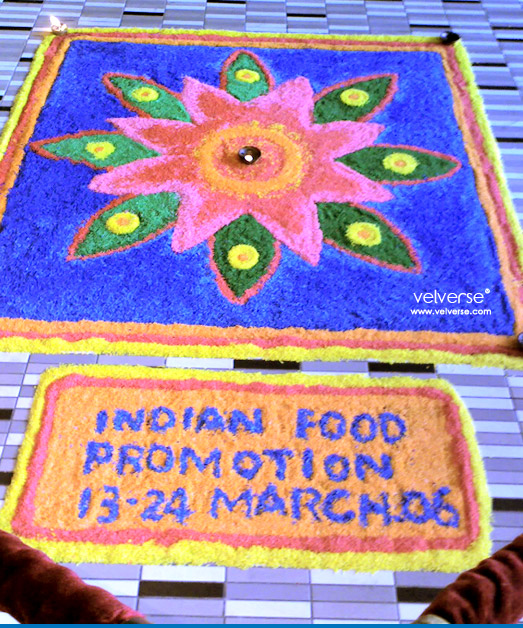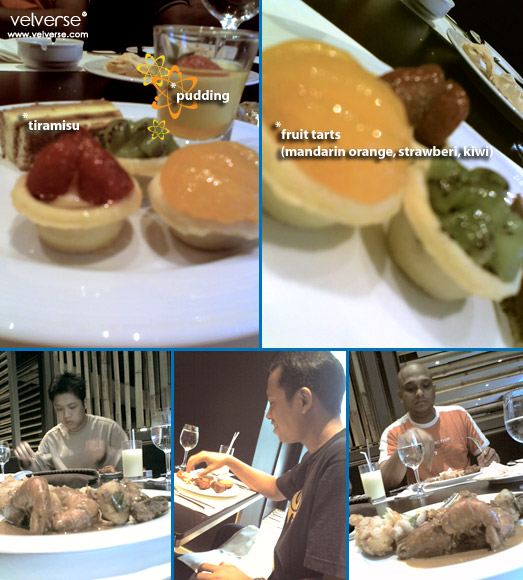 Backdated post. Actual event took place on 24 March 2006.
It's one of those days we relax a little, which means less workload for the day, sit back with everyone in the office have a long and laid back lunch. Prem have this craving to eat this Indian Food Promotion when he saw the poster in the lift saying there is "Northern, Southern, Western and Eastern Indian Cruisine". Yes.. he had been explaining alot about the foods to me each time we are in the lift.
The thing was suppose to happen on Monday but well.. eventually I took breakfast and decided to skip lunch. Hahaha.. yes, I was being blamed for not making it happen on Monday… but is it really my fault when there is not prior notice?
Haha… as usual… we went on the last day of the promotion and we decided to whack as much curry as possible. As usual… I wasn't really aware that today is the day we go eat buffet… I dunno.. at least my stomach wasn't really ready for it.
We walked downstairs and *ta da* reached. Hahaha.. yes… it is actually super duper near my office.
Well to be precise, my office is located there. We were being served and to my pleasant surprise, most the staffs is wearing traditional Indian costumes. We sat down chit chat a little before we decided to grab some food to eat. They have loads of stuff being served there…. ermm… okay when I say loads.. it's not like 70-80 stuffs to choose from, but enough to make me stand there thinking what I want to take and eat.
I dunno… I wasn't really in the mood for eating.. since the past few days… so I anyhow take something that looks good. As we were talking… the food pictures taken above is the only stuff I had for lunch. Hahaha… everything was sorta okay on the first plate I took except for the fried sweet potato. That gets a big no no from me as it tasted weird and I dunno how to express it… just not the normal fried sweet potato that I have ever tasted.
Woohoo… the second plate is the best part. I totally love the baby lobster curry. Mmmm, the curry is just so sweet.. not the sugar sweet but it's being filled with the sweetness of the baby lobster. Yummmmm yumm.. the moment I sat down and wanted to enjoy it, Azli came back to tell that it's finished and they have replaced the baby lobster with crabs.
*boo hooo hoo… no more lobster*
I dunno… I felt super full from that 2 plates of stuff and decided to go for desserts. Yes.. I have sweet tooth. I love sweet stuff. Let's hope I dun die from diabetis. THe fruit tart has always been my favourite. I dunno.. the colour appeals and the best part… fruits~
The tiramisu was alright but well… I still prefer the pudding to the tiramisu. Reason why… ermm… I guess their tiramisu is lack of coffee taste and surely doesn't have any bailey's in it *teeheee heee.. alcohol rulez*
I think RM55++ for the buffet was rather expensive… considering I eat so little… but hahahaa… it's on the house… oppsss… I mean office. Hehe.. so three cheers to the office *cheers, cheers, cheers* *faints from excessive alcohol consumption*