Project Crossroad is a little project created to get everyone draw what they feel or interpret as from the subject given.
This is the very first crossover project done and it all started when JaeSern is supposed to create a fish character for Azli aka Ikan (Fish).
So, he suggested we all do a version each and that is how it all started.
We decided it is fun,  good way for us to do something funky, try different style and methods, boost our illustration skills.
Our very first Project Crossroad is dedicated to Azli aka Ikan.
Yes, the fish that eats fish.
LOL.. I tried my best, but still come out with crappy artwork.
I'm so sorry that my fish illustration turned out so girlish.
But well, the key is to showcase the funky T-shirts he have.
Always like his catchy shirts. Aside from eating fish, he is also a fish that wears fish shirts.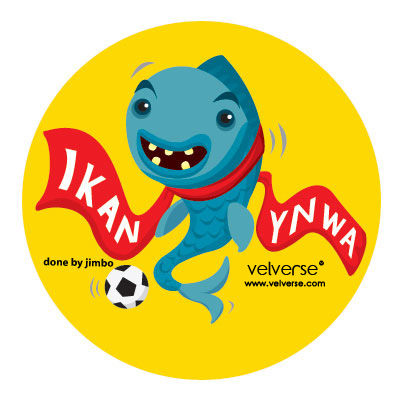 Jimbo knows Azli well. Perhaps they all are football lovers.
I know they all are very active in fantasy football.
And Azli always stays up to watch football matches.
Hooray! Fish that likes football is cool!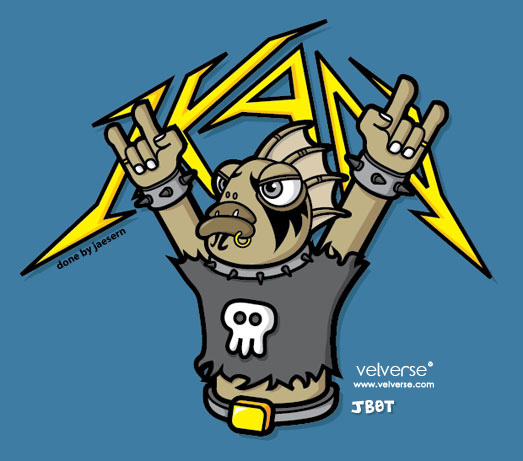 Wah! Jae Sern's rock version of Ikan is just dope.
Definitely a killer visual.
Haha.. I suppose everyone can guess now, he likes rock music.
The noisy type, and this artwork really ROCK giler!