From football to monsters. Hahaha… yes, quite a big leap. I always think it is creepy and all until I saw Monster's Inc. which totally blow me away! Well, I saw that clip again when I was watching the Cars and thus I decided to celebrate the new day. The Monster's Day. With this day, I present you with our own version of monsters.
Woo… Brian was the first to submit his Monster Sheep. Hahaha…. As cute and as monster as it can be. Totally love the big horns and red eyes! Ever consider turning it to a plush toy?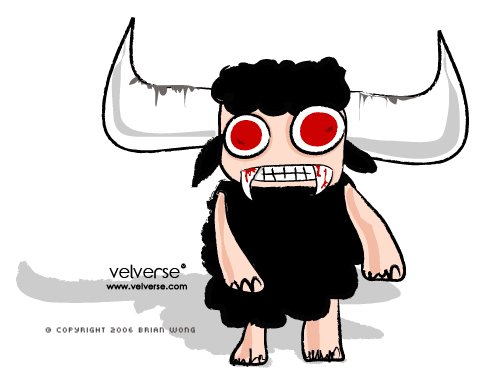 L B quickly shocked us with his Octobunny! Well… It surely look like some electrifying Octobunny. Hehe… It looks like Octobat to me… But is surely does the trick in scarying some kids from eating octopus or squids!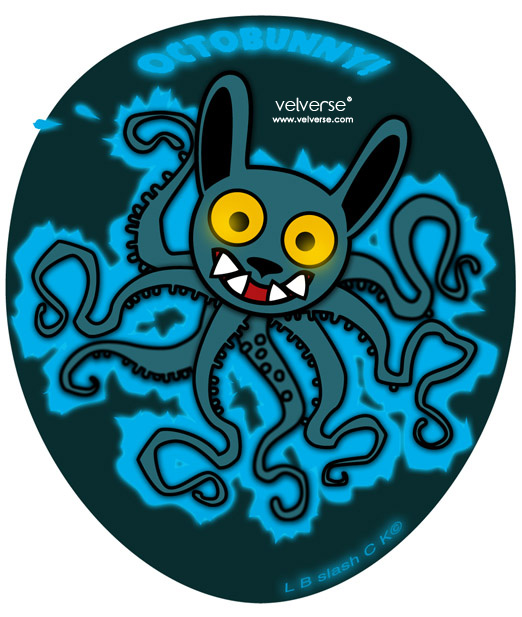 Jimbo mange to submit his cool Lola Bunny. Hahaha… Cute yet madly bunny. Mmm… I wonder if bunny is so scary in real life? Loads of people seems to have this bunny monster thing. Okay… no bunny for me!
Takeru and his takerumon, together they take over the takeruworld! Yes…. Some cute monster that has plasters on it's belly button. Ah… totally cute and cuddly tho. Can you draw a mandymon too? Haha~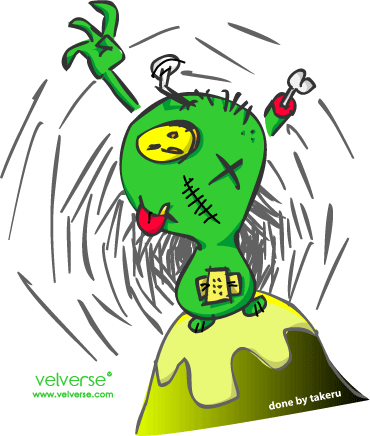 May is back from beijing this week. And what do you get when you have too much peking duck? You'll have nightmares and you will see Duckoora. No meat, no crispy skin left… just beak and showgirl feathers and gangreen(gangrene, geddit?) legs. 🙂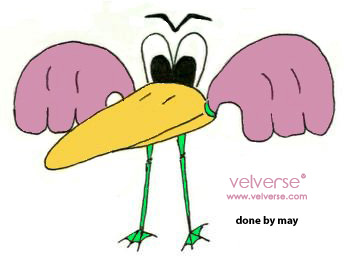 Yeay…. I did my version of monster too. In fact, I did a monster family. Mini, Miney and Mo. Some monthers that just have the cutest eyes. *blink blink* Loves to stare weirdly at people while they were snoring and dreaming.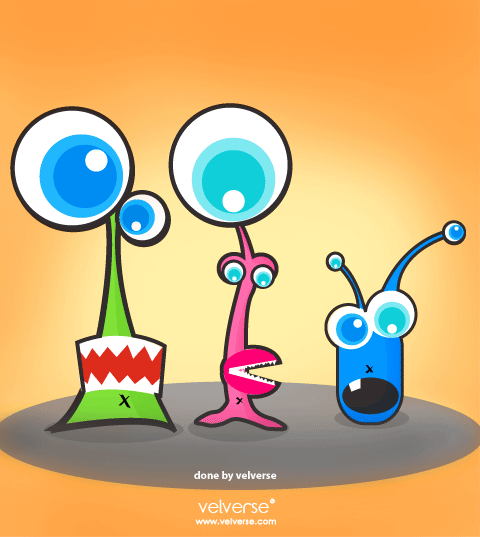 What is up next week?
Project theme: Careanimals (our own version of Carebears) Project description: woo.. yeah, we get the idea from watching carebears. True… if you are the 80's babies.. you would have seen it. So yes, pass up your version of careanimals. And please tell me what can your careanimal do.

Project deadline: 4 July 2006, Tuesday.Submit to: mandy@velverse.com
Anyone and everyone is welcome to join. Be it good or bad… it's just something we do for fun! Generate some cool ideas and well.. surely fill up some of our boring times 😀
Click on the banner go link to the project crossroad gallery.