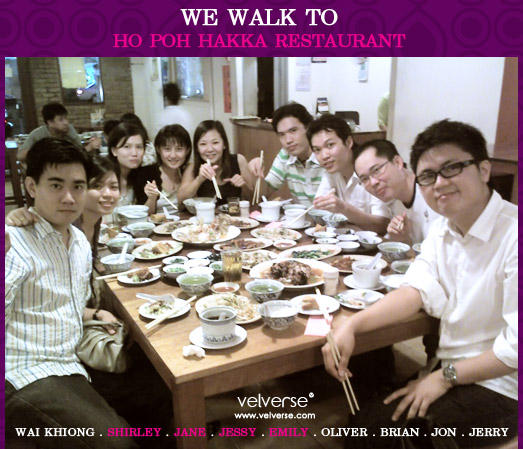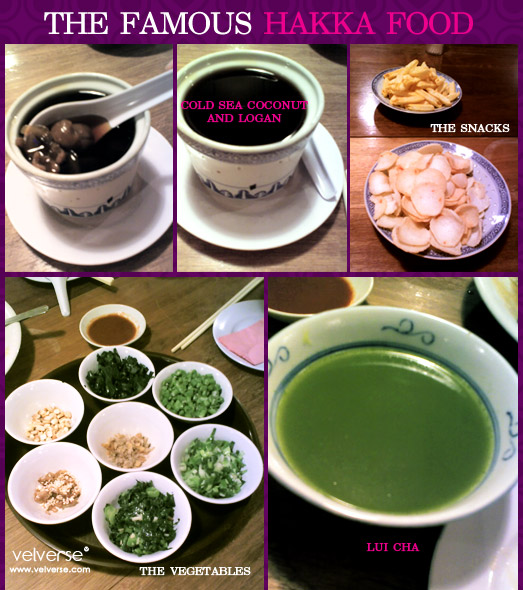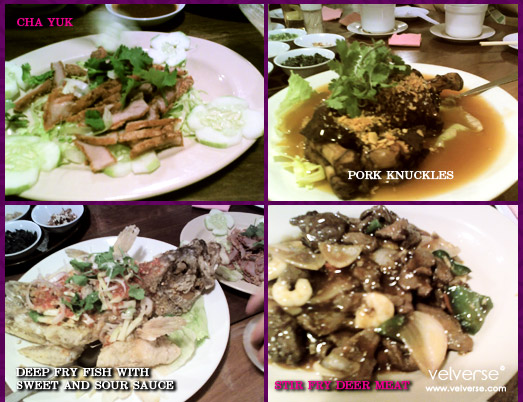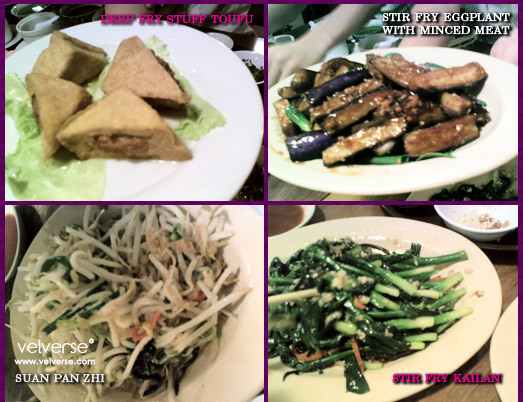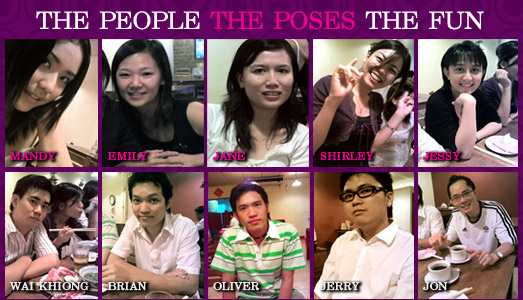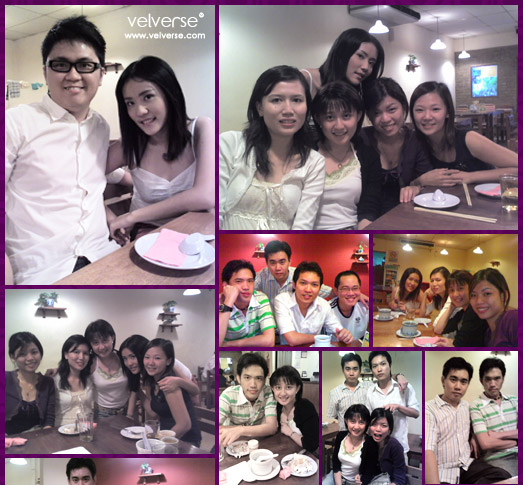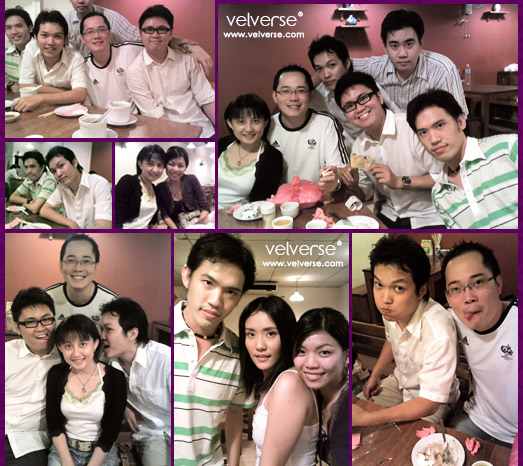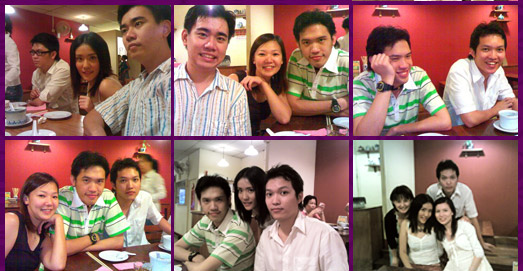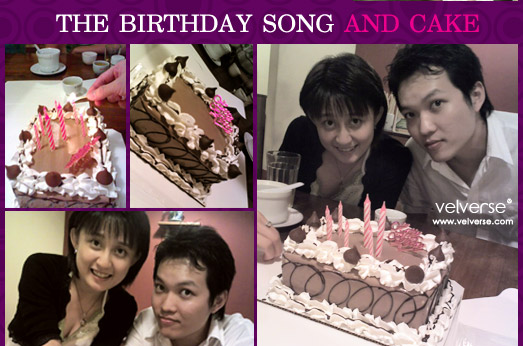 Backdated post. Actual event took place on 9 July 2006.
One year older, one year wiser. That is what they always say. I guess Brian and Jessy just got wiser that instant. It's their birthday and our uni friends all get together and celebrated. Jon was the organizer this time. He brought us to this Hakka restaurant outside of Times Square.
Yeah, he just brought his parents there a week ago and think it was a nice place so he recommended it to us. Since most of us don't really know the way, we group up at Times Square in front of Borders. We then walk in a big group to the restaurant. I never know it's actually that near.
Jon have pre-ordered food. So once we were there, all we ever need to order is drinks. The food came non stop. We all wonder how many dish did Jon order. He ordered Lui Cha… which he recommended it very much. Saying it is a traditional Hakka dish and we must try it. It was my first encounter with such weird dish. It comes with a bowl of vegetable soup. No idea what was blended. The we have to add in more chopped vegetables, peanuts and lots more and eat it… or I should say drink it. It's got this weird taste… ermmm not in a taste bad way. It's got things stinging feel after each spoon and the after taste of the Lui Cha is just different. Unexplainable in words. Jon ordered the Pork Knuckles which was an instant hit with the boys. The Cha Yuk (Pork marinated with fermented bean curd.. which was then deep fried) is everybody's favourite as it taste really good. The stir fry deer meat taste very much like pork except it's sweeterand very tender. The fish was okay but there were several people who doesn't like fish thus… there were many left to go around. The stir fry eggplant, deep fried stuff toufu and stir fry kailan was a goner in a blink of an eye as many of us were watching our diets. And greens and toufu seems to just fit in perfectly. Suan Pan Zhi (round little dumpling made of yam mixed with tapioca flour which was then steamed. It was then stir fried with meat and bean sprout) was something new as well as it was my firs try. I think it tasted good"
Everyone was pretty much satisfied with the dinner. Jerry was especially happy as he loves to eat chinese dishes. By the time the cake came, everyone was full to the max but once they saw the ice-cream cake, they all just got so tempted. So tempted that no matter what happens, how hard it is, they will find a place to shove that slice of cake in.
It was a FILLING, FULL yet FUN birthday celebration. Yes, I was surprised… I have my many first encounter for the day. I tried many new dishes… and learn more about Hakka dishes.
Happy Birthday Brian and Jessy!! Well do it all over again next year! 😀