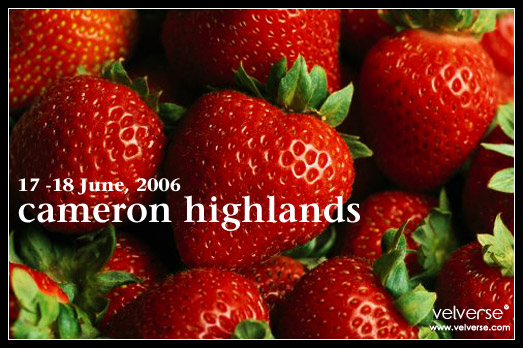 Backdated post. Actual event took place on 18 June 2006.
Woohoo… the tour finale. We've come to the end of the Cameron Highlands trip where we all decided to go to the BOH Tea Centre at Sungei Palas. According to many, it's a must go place. Yes, it was newly refurbished and it looks great now!
We were half way going to Sungei Palas following the narrow and winding road. When suddenly Gigi say she wants to stop over and take picture. Yeah, according to her, that's a special spot where she took her previous Cameron Highlands picture. So she wanted a picture at the same spot this time.
Obviously taking picture is not a problem, since everyone is ever willing to do so! But trust me… going through thick bushes, the tall grass and insects here and there… it's sorta scary. I dunno.. for me, it have this after visit feel. Like the insects are still crawling on your skin even after like 2 hours.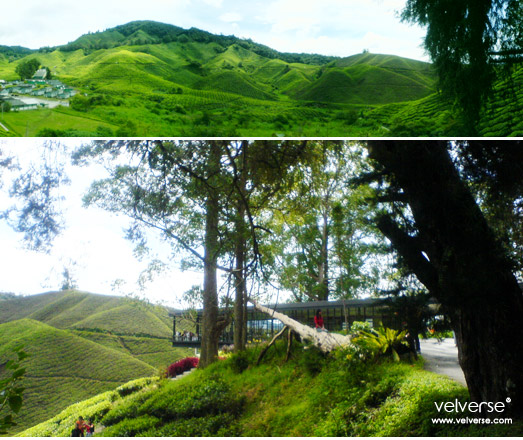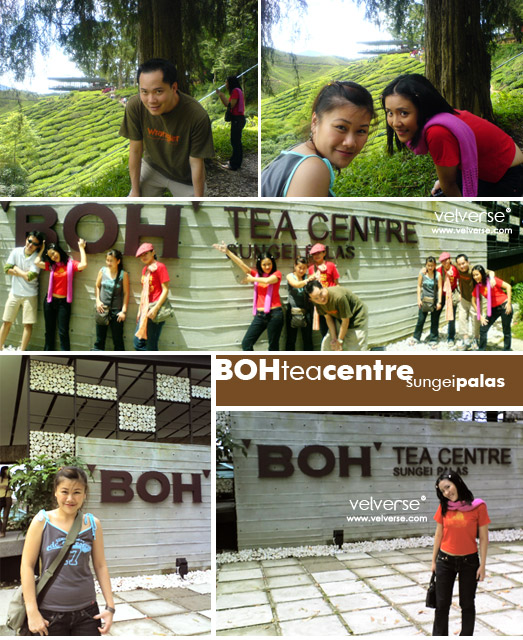 The moment we reached, Jon parked his car and we have to actually walk up to the tea centre. Not a lot of walking. Just a tiny hill. Angeline and Brian dared each other to run up. So yeah, this miss out some photo sessions while me, gigi and jon slowly walk around enjoying the scene and snapping pictures.
That instant I set foot on the top.. it felts just so great and different from the last time I came.. which practically is 5 years ago.. erm.. maybe 6 years.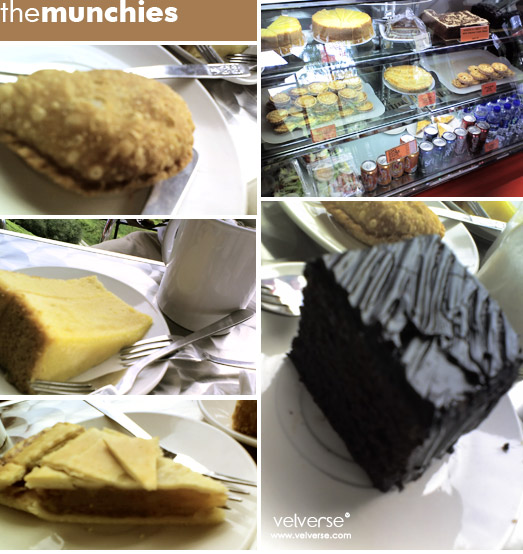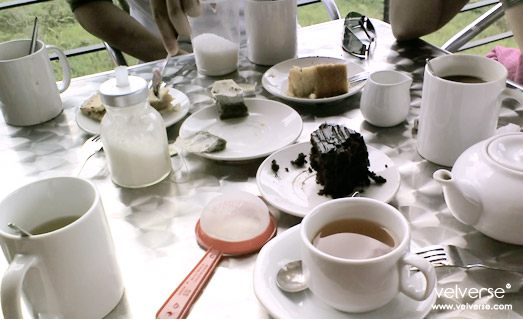 We ordered lots of stuff to share around. Tea and coffee for everyone, cakes, curry puff, apple pie and the price is ridiculously low. It's almost half of what we pay for at Starbucks or Coffee Bean. I am serious, It would have cost like RM100 bucks if that is what we order in cafes in KL.. but we actually spent less than RM50 for everything on the table.
Yeah, we all had fun. We took lots of pictures that will make us laugh when we flip back and see it over and over again. Not to mention the funny moments we have. That's right, that is what you get when you mix all different type of people together! Till the next trip, I would have to say. From Cameron, With Love!
Other Cameron post:
Day01 – Cameron Highlands Trip: The Journey Begins…
Day01 – Cameron Highlands Trip: The Tanah Rata Stop
Day01 – Cameron Highlands Trip: Bala… here we come~
Day01 – Cameron Highlands Trip: Hong Kong is now in Cameron
Day01 – Cameron Highlands Trip: We are at the Bharat Side
Day01 – Cameron Highlands Trip: Our Robin's Nest
Day01 – Cameron Highlands Trip: Water Crest Valley Charcoal Steamboat
Day02 – Cameron Highlands Trip: Breakfast at the garden
Day02 – Cameron Highlands Trip: Tour Around the Chalet