Being the only person who draws the prisoner means… er… yeay… I am the sole survivor~ Okay… let me show off my Minor Mo version of Mini Me. Hemm… yes very much like ikan, I am inspired by Austin Power as well.
To fellow people who have seen my sketchbook… yes, it's very much different! I know… I have no idea why I tend to stray away from my original idea. Seems like I just want to add everything in. Then again… I am fickle minded.
Right… not all prisoners are as handsome as the ones in Prison Break okay! So you gotta live with it 🙂 Hehe… reality check… they all should be bald, my dear sis!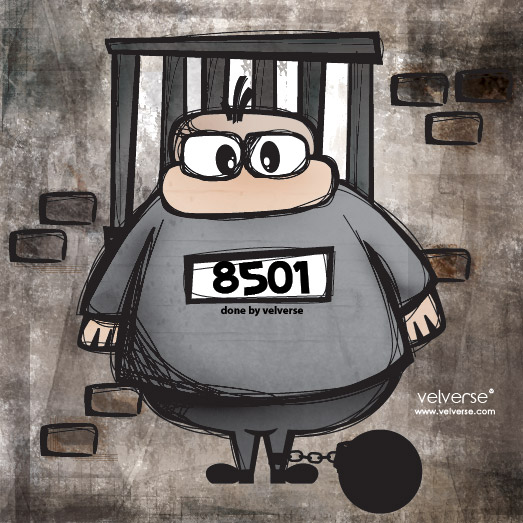 What is up next week?
Project theme: Cook
Project description: Food… more food… more and more please. *burp* I want more! So someone gotta cook it for me! Project deadline: 29 November 2006, Wednesday.
Submit to: mandy@velverse.com
Anyone and everyone is welcome to join. Be it good or bad… it's just something we do for fun! Generate some cool ideas and well.. surely fill up some of our boring times 😀
Click on the banner go link to the project crossroad gallery.