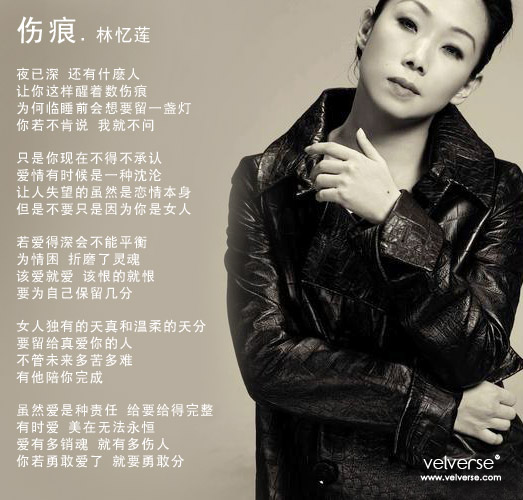 First of all, I need to thank  L B for doing a tag from me for the "first time".
I wouldn't have known the title of this song if it is not for him,
I heard of this song before but never got to know the title of it until I saw it on his blog.
Now, let us all karaoke together with his favourite tune.
Sharing with everyone here, this song is titled 傷痕 (Scar) sang by Sandy Lam.
The lyrics of this song is quite simple to understand.
There is one line in specific that I like  – 女人獨有的天真 和溫柔的天分, 要留給真愛你的人.
I suppose not every one knows how to appreciate a woman's innocence and gentle talent.
Hence we must always learn how to appreciate one another.
In order to spread the first time's love for karaoke, I decided to translate it and let everyone have a deeper understanding of the song.
Translations of song in pinyin and english available. (click on comments section).