You better be good, you better not cry, santa clause is coming to town. Ah… the time of the year to celebrate… exchange gifts, have some turkey. Awwww… just wonderful!
Ah.. after missing for sometime, everyone is finally back. L B was very much in to button badges design recently and sent this cute santa clause badge in. I totally love it… especially the purple background. Just so cute… come L B… do some badges and sell! I wanna buy this one!
Brian is back this week as well. I guess it's the season greetings that is calling everyone back. His cute little sheep make it through thick and thin to deliver presents. Brrr…. talk about getting cold!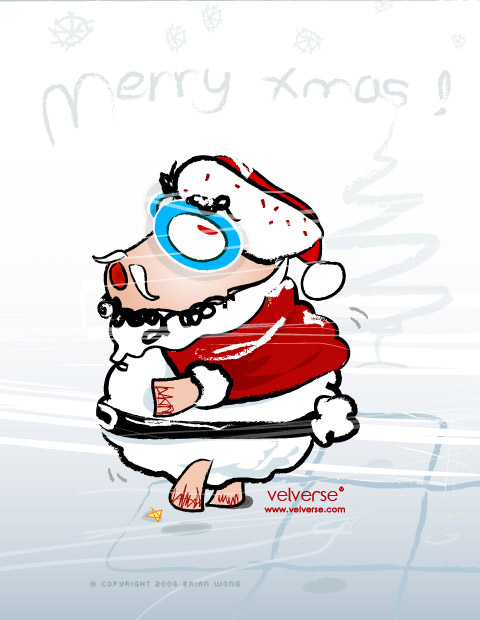 Even our little Dory make it this week and submitted a Dory fish santa clause with it's pet worm. See… how great christmas is! It just makes everyone gather around.. hang out and enjoy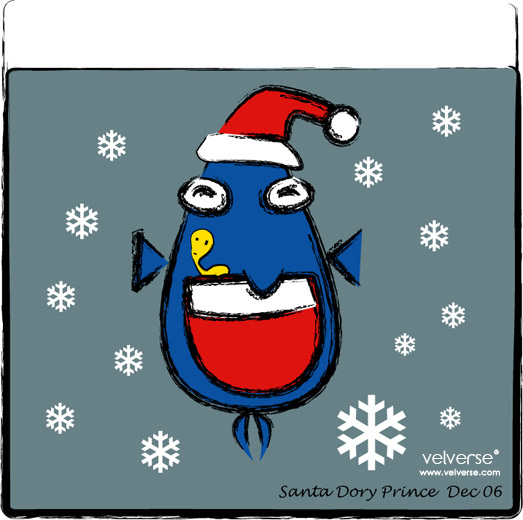 As for me.. basics is always the best! I dunno why.. I have this love for blue hair recently. I don't know why. I probably won't have the guts to dye such colour… maybe I would. So yes, till then… get ready to see more blue hair girl!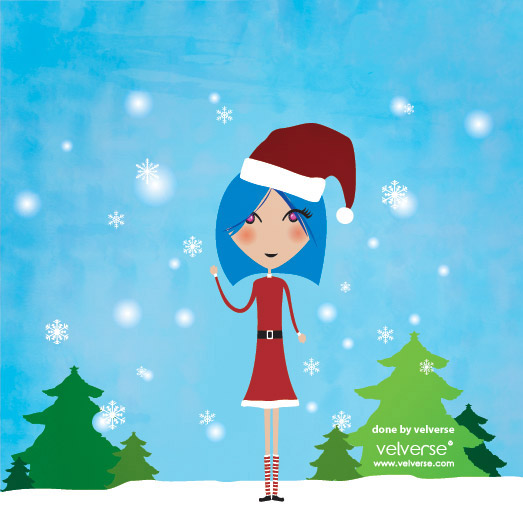 What is up next week?
Project theme: Elves
Project description: Ah…. small… cute…. petite… Now.. good things comes in small packages. Project deadline: 13 December 2006, Wednesday.
Submit to: mandy@velverse.com
Anyone and everyone is welcome to join. Be it good or bad… it's just something we do for fun! Generate some cool ideas and well.. surely fill up some of our boring times 😀
Click on the banner go link to the project crossroad gallery.