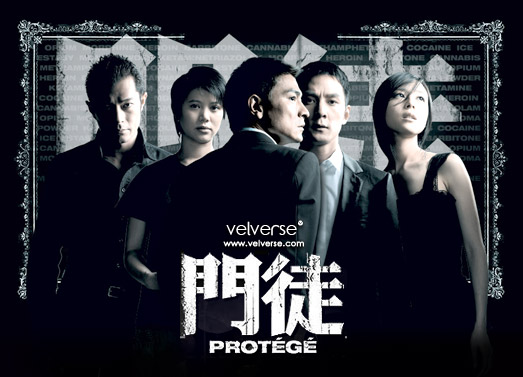 Protégé official site: http://www.protegethemovie.com/
I felt like ages since I have seen Andy on the big screen.
But that's not true in reality. Just not too long ago, one of Andy's new movie was released.
And now, I'm so looking forward to this movie Protégé.
Finally, aside my idol the movie also have 2 other gorgeous looking actor, Louis Koo and Daniel Wu.
All the 3 popular HK heart robe together am sure to shake the HK entertainment industry.
The movie talks about quite a sensitive topic which revolves around drugs and triad.
Let's set the calendar to watch this.
On a side note, I was spring cleaning my PC and found some of this banners I did a long time ago using Flash software.
It was some trial I was working on and yes, it looks pretty rookie.
But it was fun, I even did one for the Chinese New Year celebration hoping that it will help me get more ang pao!