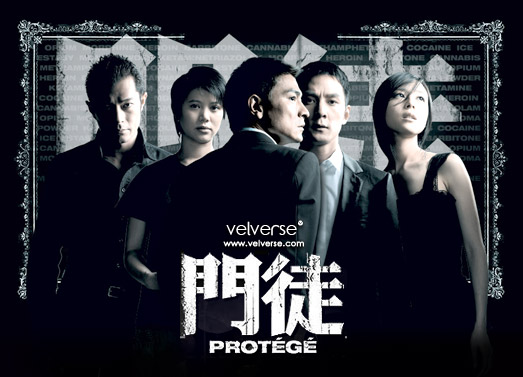 Protege official site: http://www.protegethemovie.com/
I am so dying to see Andy now. Hem… it seems like I have not seen him for so long but no, he just release a movie not that long ago. And this time, I am so dying and looking forward to see this movie. Yes, I have been clicking the TGV sites for days wondering when this show will be released.
Hehe… yeay! And I finally get to see him alongside with 2 other gorgeous hunk. I've heard so much about this movie… which resolves around drugs and stuff. Interviews… sneak peak pictures. Ah… ANDY… here I COME~
I miss him so much, and guess what I found while spring cleaning my pc, I found some wallpapersI did a long long time ago. Hehe… I was trying around my flash. You're right, I am a dumbo when it comes to using flash.
Haha… kinda funny rite? You bet… I even did one for the Chinese New Year 2 years ago. Ah…. yes, I guess I can take this excuse to have me and Andy greet everyone a Happy Chinese New Year and well… gimme gimme gimme more ang pau's okay!