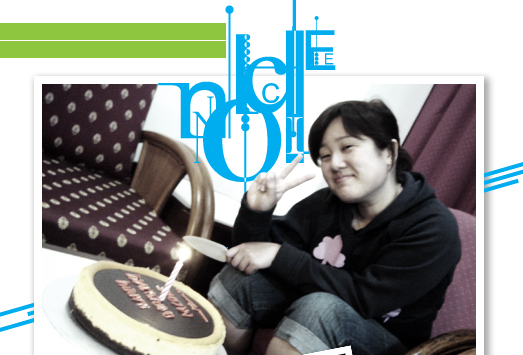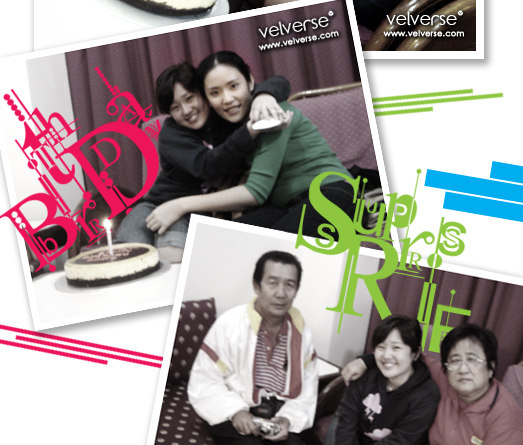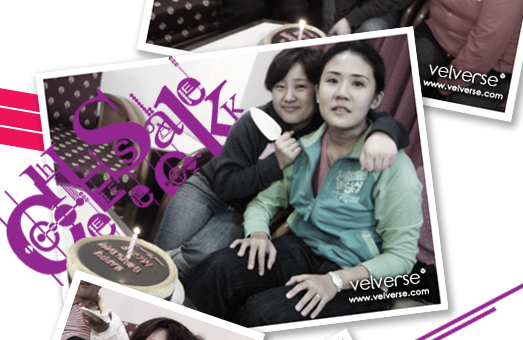 Backdated post. Actual event took place on 30 September 2006.
An advance celebration for Nicole. Right… she comes back just in time to celebrate her birthday. Okay.. It was pretty much in advance since she will be leaving Malaysia for her long Korea trip. By the time she comes back… it would have been late. Hence… we decided to do it earlier… when my parents are around to join the cake eating ceremony.
Ah.. right… 3 young girls could really never finish one big cake, especially cheesecake. Okay.. the surprise happen when we all went back to our apartment. Almost everyone was dead tired as we all have been actively walking, probably do a lot of talking as well for almost a whole day. We came back… sit back, relax.
Just when Nicole don't notice a thing… me and my sis sneak in to the kitchen and have everything setup. Okay… of course there are some complications like candle got blown out half way and have to run back to the kitchen again. Sigh… talk about bad at making surprise birthday stuff. So yeah.. don't assign me to do anything surprising. I always fail.
Okay.. at least Nicole is co-operate enough to pretend to be surprised. Haha… er… probably she would wonder since when we brought a cake. Hemm.. similar to me… she likes posing and take loads of pictures (right, how can I forget the fact that she is my favourite cousin). Hehe… awwww… my cute cousin then blow the candle, cut part of the cake… believing birthday person should not cut the birthday cake all the way down as it means wishes will not come true.
My sister is then dedicated to cut the cake and pass it all around. Woo… filling cake. Imagine cheesecake right before bed. Ah… heavenly~