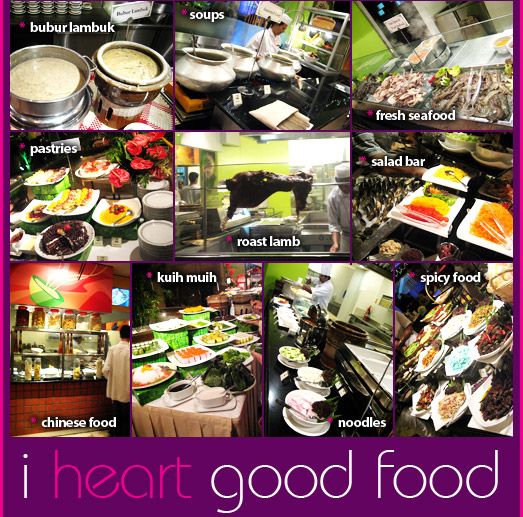 Backdated post. Actual event took place on 08 October 2006.
Yeay, yet another Buka Puasa Buffet. Right… How can one miss out spicy food during Buka Puasa period. I love to eat, love great company… even better during Buka Puasa times. Seriously, one really need a great company to chow down lots of food. The excitement, the little talks and lots of laughters.. what can be better?
Jit just came back 2 days ago and decided that we all should chill out and have some Buka Puasa Buffet together. Since we have been around many places to eat, we decided that it is only right if we have it at somewhere we all have not tried. Equatorial Hotel it is. They variety hasn't really change for the past 4 years. Don't get me wrong, I am not complaining.. it's just great to know I can still find familiar stuffs.
I remember the times when we were in XM (our office is located next to Equatorial), hence every year we will have our Buka Puasa get together there. Of course the spread isn't as much variety as the one in Shangri La but trust me, it's of great quality.
You can really notice the food is served fresh, they are still roasting the lamb when we first reach, bringing out pots and pots of soup and dishes. What is best they are making some hot pastries on the spot like Roti Jala, pancakes, fried ice cream.
They even serve fresh seafood, all you need to do is pick the amount you want and pass it to them and they will cook it on the spot. Ah… lovely… what is better than food served hot instead of being heated up with candles?
Address:
Nipah CoffeeShop
Jalan Sultan Ismail
50250 Kuala Lumpur
Malaysia
Business Hours :
Sunday – Thursday: 6.00am – 2.00am
Friday, Saturday and public holidays: 6.00am – 3.00am
Telephone No. : 03. 2161 7777
Website : http://www.equatorial.com/kul/