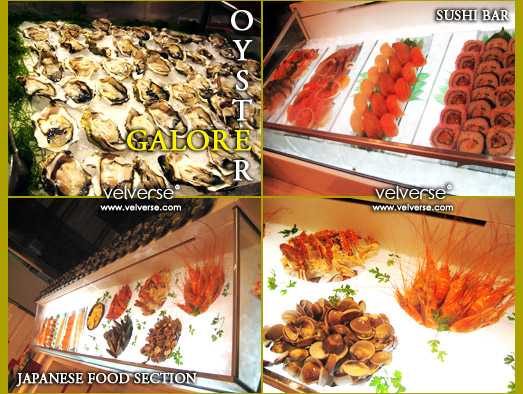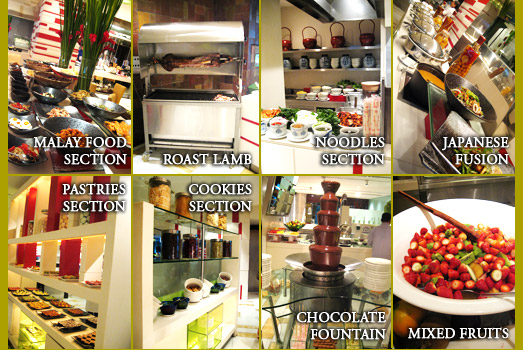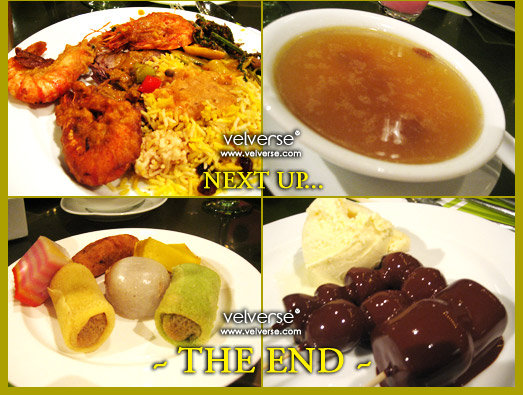 Backdated post. Actual event took place on 02 October 2006.
Yeay.. the very first Buka Puasa Dinner with our client. This time of the year, I guess it's the most buffet I will ever go. The eating goes non-stop. This year, we decided to go somewhere else instead of sticking to Hotel Maya only.
Hence, the decision is made… we gotta give Lemon Garden Cafe a try. Gaining lots of recognition serving one of the best buffets in KL, one must really go try. They really do offer a wide variety of food. No kidding… the variety is as much as what Jogoya offers but of course Jogoya is more Japanese oriented while at Lemon Garden Cafe, they serves a large variety of food which includes, Chinese, Japanese, Malay, Western, Italian and even Fusion food. Seriously.. I could never actually finish trying their stuffs especially when it comes to desserts.
They have rows and rows, racks and rack… and I practically felt full eating all those food. From chinese to japanese to western to malay. I think I tried all the types. I was really full by then but I told myself I gotta give the chocolate fountain a try. How can I not try the chocolate fountain! It's really amazing… non stop the chocolate flows…. covering every single inch of the strawberries, marshmallow… and grapes… oh… luxury… it's better than first love. Really!!
I really wanna go and dine there again. Really… 😀 I want to eat more this time 😀 Yes.. more more more!
Address:
Lemon Garden Cafe
Lobby Level, Shangri La Hotel,
11 Jalan Sultan Ismail,
50250 Kuala Lumpur,
Malaysia
Business Hours : 6.00am – 1.00am
Telephone No. : 03. 2074 3902