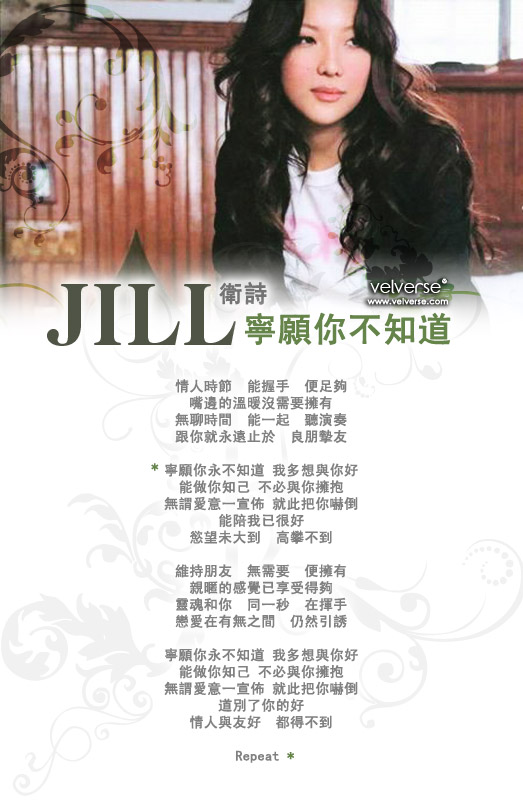 As many already know, most of the songs I recommend or listen to is pretty much related to my current mood or topics that have been recently discussed among friends. I heard about this song quite a number of times, I never know what it means cause I always listen to the ending bits. Of course, from the voice… I always thought it was a song from Janice… which I was obviously wrong. It's actually a song from her twin sister, Jill (衛詩) titled I'd Rather You Not Know (å¯§é¡˜ä½ ä¸çŸ¥é").
The other day, Gigi asked me some questions.. hahaha… which is something she is curious to know. She asked me, what is the feeling like when an ex-bf wants you back? Well… and the first thing that crosses my mind, DON'T! Don't tell me. I'd rather I don't know about it cause I personally think it does scare me away. Hehe… I am a scary cat~
Yeah, and talk about human being complicated… at times you wish someone just express themselves to you.. and at times, we just rather they keep quiet and not talk about it. So when should we express, when should we not? Hemm…
English and Pinyin translations for songs are available at the comment section.