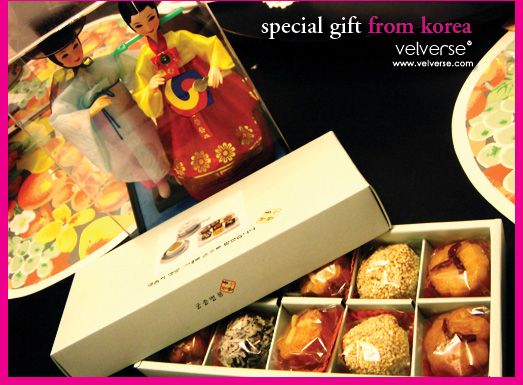 Backdated post. Actual event took place on 14 October 2006.
At times it really makes you wonder what is consider heavenly. For me, chocolates, booze, great food and great company is all it takes to make me feel that way. Of course I would say my cousin, Nicole knows me well enough (despite she only score 40% in the "know me" test).
I hereby end the Nicole's back trip with all the gifts she got me. Lovely… she got me those "Oooo.. these are not sold here (Malaysia)" chocolates. Right… lots of TimTam's. I previously saw lots of this Tim Tam from other blog sites but ah… now I can finally taste the chocolates. I must say Dangerous Liasons is still my favourite among the three. Of course all tasted nice. But… yummie…. Dangerous Liasons is amazing!
Besides TimTam, she got me loads of KitKat bars. The Honeycomb (yellow) is the best of all. The Cookie Dough (blue) is amazing as well. One could really differentiate where the chocolates are from. Seriously the ones from Malaysia sux. It's dry and flakey. The moment you put in to your mouth, you really know the difference. But the ones Nicole got me… woo la la… makes me fall in love with KitKat over and over again. As for the Pause (lavendar)… hemmm… I didn't actually like it. It tasted like some fruit health cereal bar instead of chocolate. Er.. seriously not my cuppa tea.
Last but not least, the Absolut in miniature size booze! Awwww… most people I know, knows I like vodka. It's like one of the best drinks and now I am the mini mini, cute cute version of it. Looks so cute. Hemm I know I am supose to drink it but I think I shall just keep it :D. Mini stuffs are meant to be kept and displayed!
My sweet cuz even got me something when she went to Korea. She did ask me what I want and I told her I want "everything and anything". Well… she is sweet enough to buy me the traditional Korean dolls. Hehehe… with cute outfits. Awwww… yes… I like to collect dollies, displays… figurines… ah… she just knows me so well. She got me some great delicacies too.. I find some of it taste weird but well, it's still a great try. And yeah, I forget to take pic of the kimchi she learn to make in Korea. Haha.. no kidding… she tapau-ed it back for me to try. My cuz is just so sweet hor? 😉