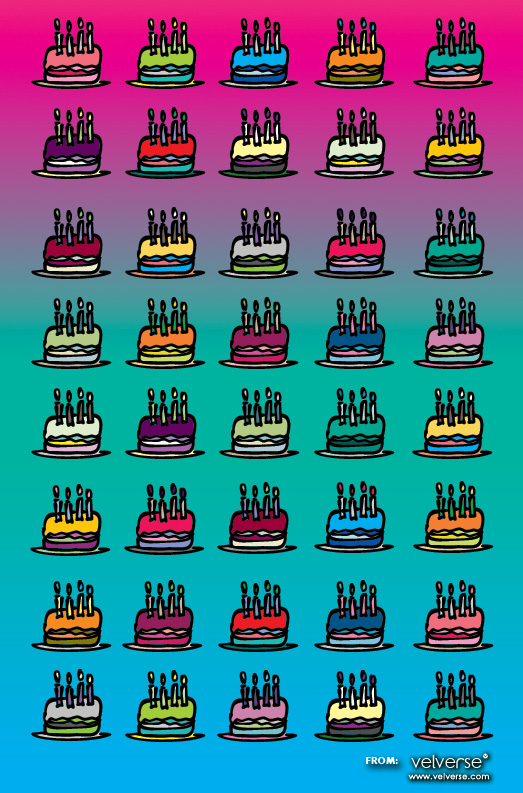 With the help of Nicole, it is maymay's birthday (according to australia's time). Well.. yeah, this is a collaborative post which of course lots of people have participated to give our little maymay all the best wishes on her big day. Of course I hop on in and join them since I did up a Happy May Day post last year. Hope I got things right. And this is how velverse is gonna do it.
So yes, this is how it all begin…
Ah May will be one year older but I think she still look as hot as she used to be. HOT… yes, you heard me right. Aiks… did I just say hot? Probably she has way surpass the hot level. Perhaps I should say "super hot". Yeah… no kidding.. you would probably hear the sizzling sound if you walk near enough. Very shocking? Everybody that knows may personally will know she is hot. 😉
Really wan… you dun believe me? You must trust me, okay!
Besides being hot, she really is a friendly person. I remember the first time I met her was back in december 2002. Right then, she was a newbie in the office. Then again, I am also a newbie (I came in 2-3 weeks earlier). Hehehe… that is call fate hor? Days, months and years pass by.. the best part is we hardly talk to each other due to the fact that we work on different stuffs. Actually come to think of it… we really seldom talk to each other until we both left to seperate companies. Yeah… I wonder how come too.
Thanks to blogging… it keeps both of us in touch. Often, we would peek-a-boo on each other's blog to see how each other is going on. As a matter of fact, I think I keep track of how she is doing while she hehehe… sees what I do last 7 months (I know I have been slow in updating). Hey, I have been trying very hard dy… somehow it still seems so far away. Maybe I should just not sleep for days to finish up my posts. Ah… see that is how me and maymay got to know each other. Yuppie… it's really been sometime.
Hehe.. so yes maymay.. hope on you will enjoy your birthday this year since this will be your first birthday in Australia. Hope you will be pretty and hot as always not to forget be happy! Hehe… yes yes… the smiling maymay is always the cutest one. Yeah… once again "join th bold pink alphaberts in order to form the message".
Hahaha… So I guess u figure out… I need to give you a very vibrant birthday wish with various type of cake to choose from since v for velverse! 🙂 Really do hope you have a great day. *muacks*