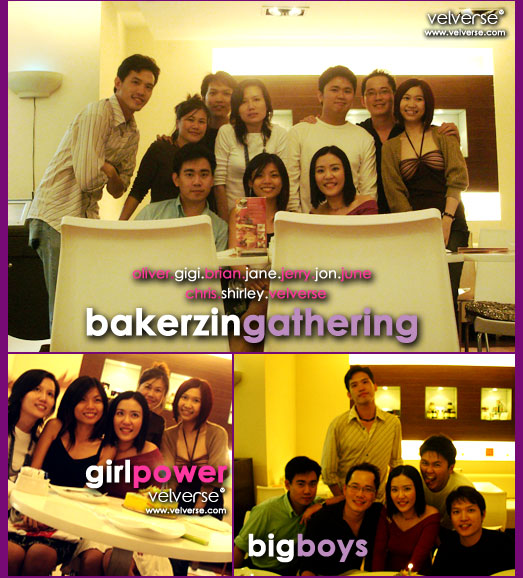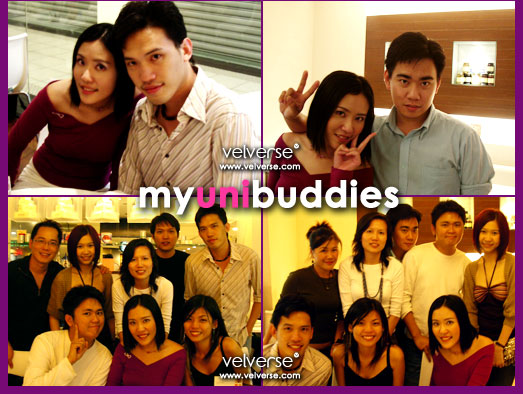 Backdated post. Actual event took place on 06 December 2006.
As mention in previous post, DELIcious refuse to let us get our cake in to the shop, hence we go back to place where we buy the cake. Which was lucky, since Jon sneak out to buy the cake from a nearby shop, Bakerzin.
Haha… it feels sorta funny since Jon buy and take away the cake… and not long after that… one big group of us walk in bringing the cake back and told the shop we decided to dine in. Of course the waitress look at us with a puzzled face but well, at least we didn't bring any outside food.
So yes, awwww… I am so happy. They brought me my favourite cake. Haha… I like mango!!! Cyiak! Mango Mousse cake. It was really yummy. Glad that the cake isn't exactly large… cause most of the time, it's really very rich and filling. This time… it's sorta different. Everyone can't seems to have enough of the cake.
What can I say, it's really yummy and I can really taste the mango flavour in them. Hehe… okay… not only the taste but the aroma was simply irresistable. Yummie… I had the biggest piece of cake… and of course, all the mix fruit topping :D. Thanks my fellow friends, for making time to gather together. Muacks!
Address:
Bakerzin
Bangsar Village
G5 Floor Level, Bangsar Village
No. 1, Jalan Telawi Satu,
59100 Bangsar Baru,
Kuala Lumpur, Malaysia
Telephone: 03. 2284 7514 / 03. 2282 8310
Fax: 03. 2284 9606
Opening Hours:
Sunday – Thursday: 8.30am – 11.00pm
Friday, Saturday & Eve of Public Holiday: 8.30am – 12.00midnight
Website: http://www.bakerzin.com/