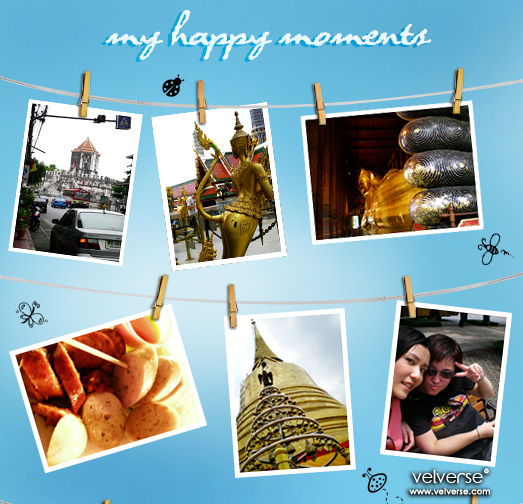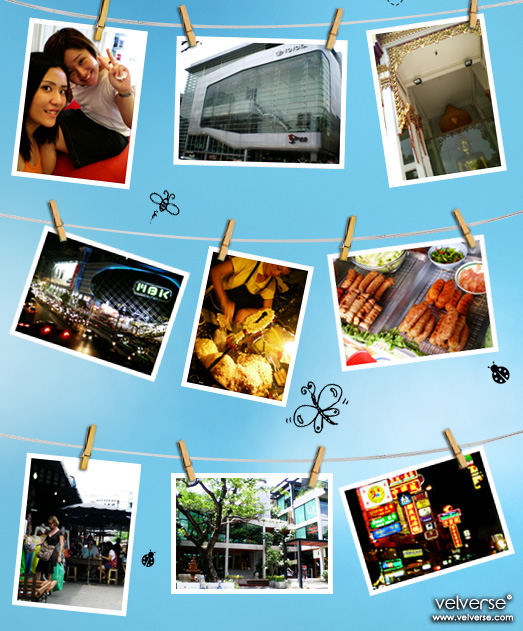 Okay… I guess it will be a while then only you will see my Thai post.. hence here are some images of where I've been to and spending most of my time doing while I was in Bangkok.
Of course, I spend a lot of time going to temples and cultural places… equal.. or probably more time lepak-ing in some cool cafe's. Right… hard to find such cool places in KL for sure. Large amount of time spent on the street searching for street food like Pad Thai and Thai Sausages. Yummy yum yum…
Okay… most nights were allocated for shopping. Shop shop shop till I drop! I mean, right… woman likes to shop. It's in our blood! er… and some say hormones. Of course I visited most of the markets.. be it night market… weekend market. Hah.. talk about amount of walking I have done for the past week in Bangkok~
Amazingly, I didn't give tuk tuk a try this time. Why? No offence but some bad drivers give most of the tuk tuk a bad name. And… seriously, this trip.. they really leave quite some bad impression. Why? Hemm… I guess Nicole will tell you a better story! After all… she is good in telling stories.