I think it has been a while since I work up this project crossroad thing. Yup, this time I bring it up one level. I take the initiative to collaborate with simple american to come out with a visual and copy graphic stuff.    Yup… this time along, I was inspired by the S.E.S – Dreams Come True song. I totally love this song. I remeber the first time I heard of it was in 1999 when I first study in Cyberjaya. It sounded so nice and I recently heard this song again and it really sparks me up. I guess it's one of the best K-pop I've ever heard.Hence, I decided to go with the theme "dream". Right, unlike previous crossroad which features a different version of what everyone thinks about a particular thing, this time… we try to work on a same thing to get things moving together.

So yes, this time I worked using brushes by Jason Gaylor which really help me create the right mood and yes… of course simple american's beautiful words. Hope I really have the chance to do such wonderful stuff again.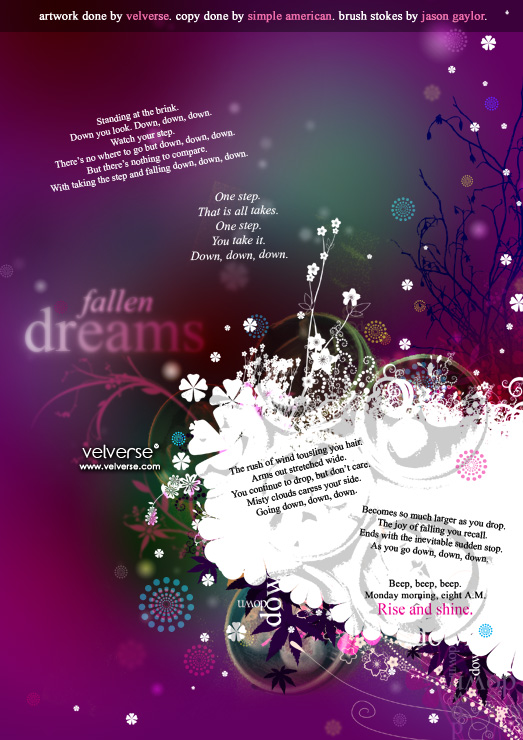 So… are you awaken? Here is what simple american actually wrote… I hope I did get what SA means… coz I once recall I dream of me falling down with loads of bubbles around me. Loads of it.. but nothing can hold my weight and all the bubbles burst… and I keep falling and after a long fall, I ended up laying on a sunflower. So yeah, that sorta explains why I love sunflower *wink*. Then again… of course this is a more colourful version of what I dreamt.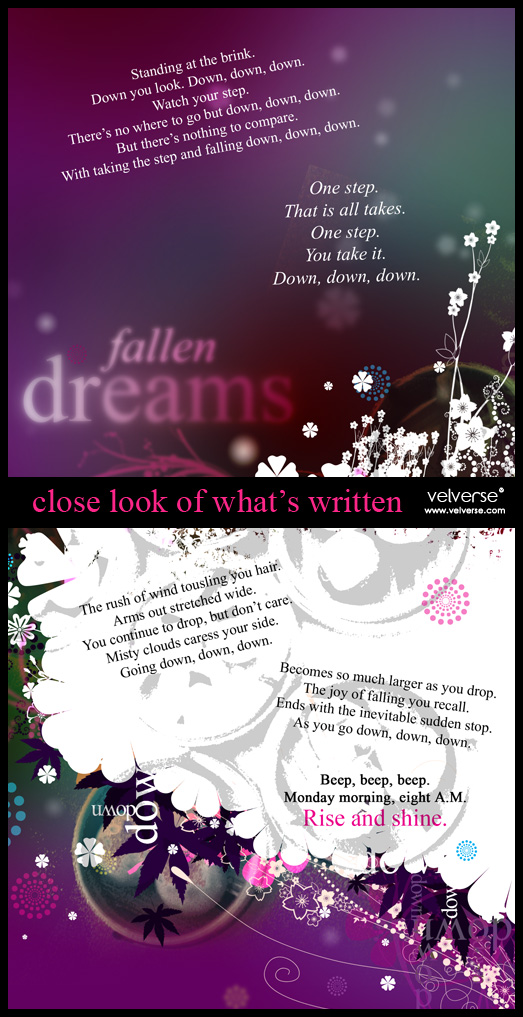 Click on the banner go link to the project crossroad gallery.