Bianco is a restaurant I pass by every single day, since it's on my way to work.
Quite like the interior of this place – modern, sleek and white.
And finally we had the chance to dine in, all thanks to Ramesh.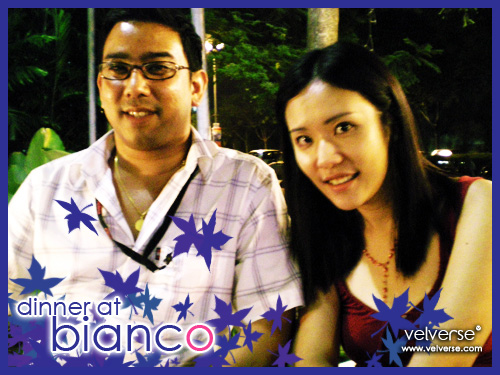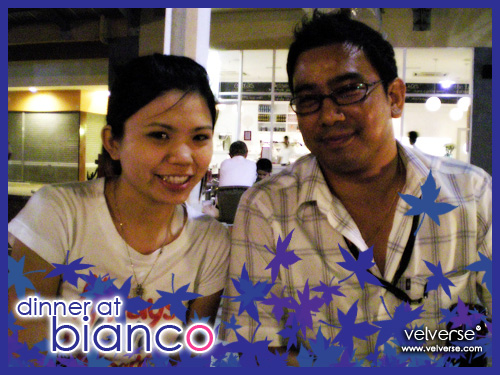 Oh, did I not mention he is buying me and Maggie dinner for all our hard work?
Thank you boss! Let's order.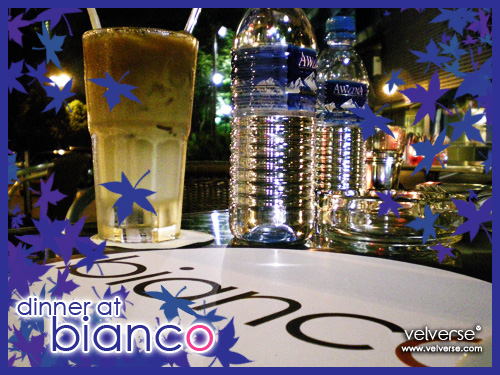 To start,  a glass of  Iced Latte to help us all stay awake.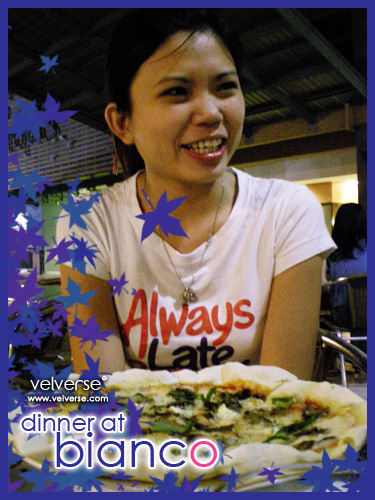 Maggie ordered a huge Mushroom Pizza. Most of the pizza served here comes in thin crust.
I quite like it as thin crust are less filling and it is filled with loads of mushroom and cheese.
Ravioli Bianco is one of Bianco's signature dish.
I always think that Ravioli is like the Italian version of "wanton".
When I saw the description on the menu stated "stuffed with minced chicken and mushroom", my head instantly nods yes.
In case one wonder, why the nod? Stuffed with minced chicken and mushroom yet topped with MORE MUSHROOM. How can I resist!
Ramesh ordered Fettucine Cabonara. Creamy dish with loads of bacon and baby asparagus.
Quite the first time I have seen anyone added baby asparagus to a pasta, and I have to admit it complimented and elevated the dish to a new level.
Love how it adds a little crunchy and gives an extra texture next to the crispy bacon.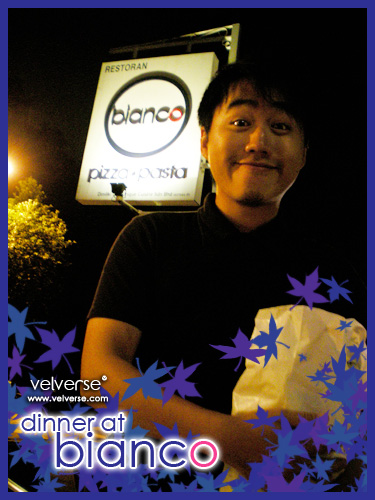 Too bad Oswald can't join us as he had to go to his friend's BBQ party.
Sorry Os, you don't know what you miss out!
Bianco
Unit PG-01, Tropics Shopping Centre,
No. 15 Jalan PJU 8/1,
47820 Petaling Jaya
Telephone No: 03. 7724 2878
Business Hours: Tuesday to Sunday – 11.30am till late