I pass by this particular restaurant every single day. I couldn't really help it since it's on my way to work. I find it really have this modern and sleek feel. Simple yet beautiful setting. So yes, finally I had the chance to sit down and dine at this restaurant, Bianco.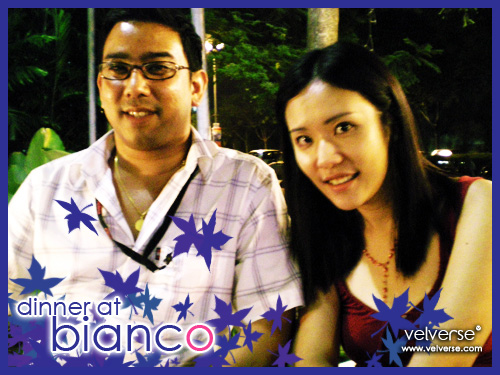 Yeay… did I not mention, my colleague.. Ramesh is buying us dinner?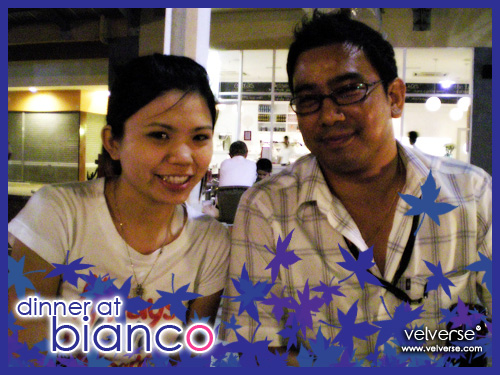 Well, what can I say… Ramesh is just one lucky guy eh. Italian dinner with 2 cute female colleagues… hahaha.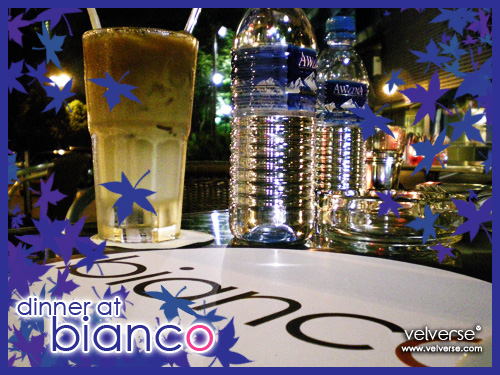 Bianco is really a quiet place. I personally quite like the spacious outdoor environment thingy. Well, what can I say… a good cup of Iced Latte does help.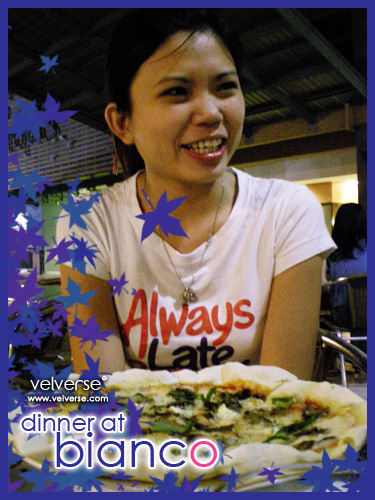 Maggie ordered some Mushroom Pizza. Most of the pizza served here comes in thin crust. I had a slice but it is really yummy. Loads of mushroom… cheeseeeeeeeee e e… ooo la la~
Ravioli Bianco is one of Bianco's signature dish. I always loved Ravioli as I felt it is Italian version of "wanton". When I saw the description on the menu stated "stuffed with minced chicken and mushroom"… yes mushroom and best of all.. topped with MORE MUSHROOM… I know I just couldn't resist the temptations.
Best of all… what I like most is, unlike many places… the ravioli is served warm and fresh. Mmm… I want more mushroom~
Ramesh ordered Fettucine Cabonara. Creamy dish with loads of bacon and baby asparagus. I never know baby asparagus complimented the dish so well. It's a little crunchy and gives an extra texture next to the crispy bacon. I think everything blends in just so well. Really~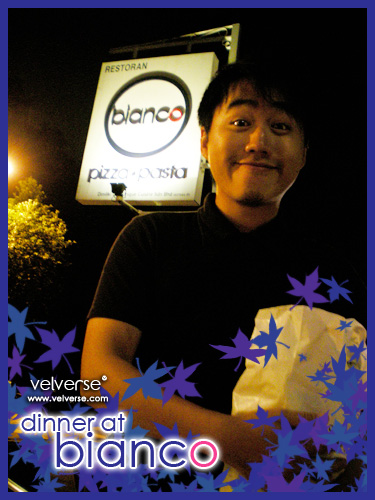 Too bad Oswald had to go for some BBQ party. Sorry Os, you don't know what you miss out~
Then again… this place is located way too near to my office… we can just go there any other time.
Address:
Bianco
Unit PG-01, Tropics Shopping Centre,
No. 15 Jalan PJU 8/1,
47820 Petaling Jaya
Telephone No: 03. 7724 2878
Business Hours: Tuesday to Sunday – 11.30am till late