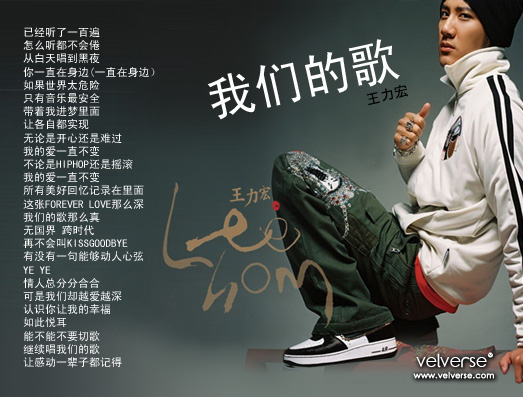 Ah… been some time since I last have a song I repeatedly listen to. Until recently I have been listening to this song from Wang Leehom (王力宏) – Our Song (我们的歌). A song which I think everyone who listens to any chinese radio station won't fail to notice.
Yeap… I love the catchy music piece and it's lovely chorus. With an additional innocent and lovely smile. Nothing can go wrong for Leehom. Awww… it's such a cute song even when I think the MTV is a little cheesy.
And cuz… if you think they overly promote CYMA in the Brothers… wait till you see this song's MTV (Click here to see the video). This is what I call over promote.