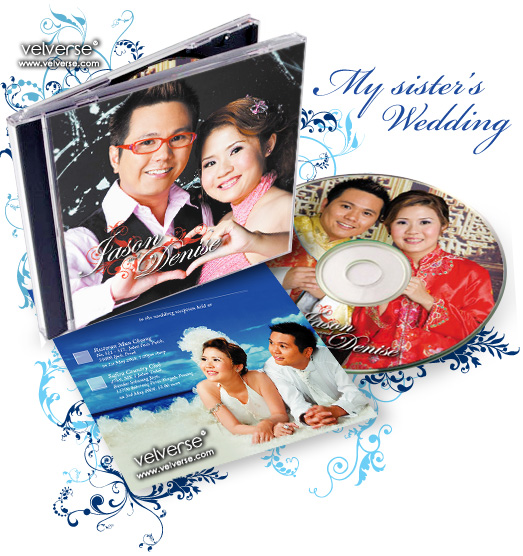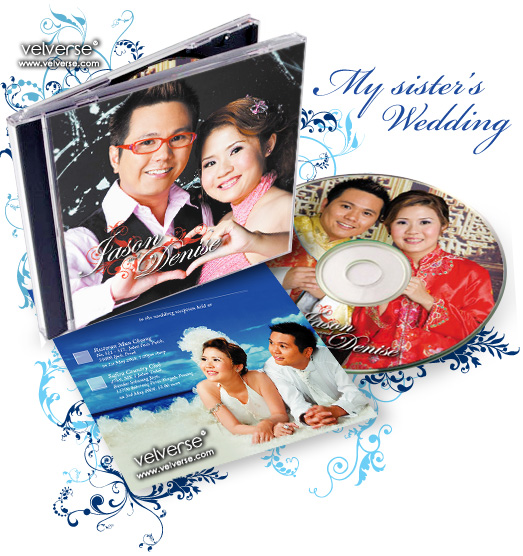 Weee… my sister is getting married soon. Hehe… and me and my dear help her out with her CD version of invitation card. Yup, they are at the cover CD.
While I busy with the cover and the CD sticker, Deon work his wonders on the DVD picture slides. And after a few weeks of magical touches… everything came in order.
Congrats, my dear sis. Hahaha… I'm gonna get ang pau from you next year :).