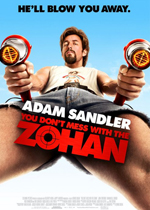 Rating:
You Don't Mess With The Zohan official site: http://www.youdontmesswiththezohan.com/
Wooo… a new movie by Adam Sandler. Hehe… of course comedy movie is my love. Who doesn't like a dose of laughter in their movie. But I must say, I think this movie is a little overdose of promotional campaign. From products to even Mariah Carey. I mean… seriously, too much… and too much advertising. I wouldn't say it isn't funny, but just not to my liking. I think it is really making fun of other races/nationality for it's humour. I much prefer Adam Sandler in their romantic comedy or some more smart comedy way.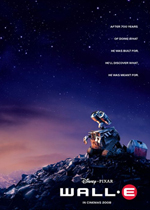 Rating:
Wall-E official site: http://www.wall-e.com/
Hehe… being someone who like animation movie, I definately won't miss this movie. The trailer is enough to lead me to the show. Now… I am quite amaze with this show since they really do a good job in the expressions. In the entire movie, the robots practically didn't even talk. And yet, a strong message is delivered to the audience. Of course, this isn't exactly the best Disney Pixar animation… but well, it is really one of the best animation movie of the year :). Hehe… and seriously, it makes me think… convenience and technology do come with a hefty price tag.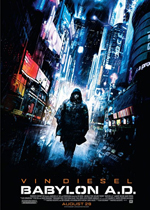 Rating:
Babylon A.D. official site: http://www.babylonadmovie.com/
I thank god that I got free movie passes for this one. I though Forbidden Kingdom is bad enough, but this… is way and beyond worst. It is just a movie that rides on the famous names such as Vin Diesel and Michelle Yeoh. I hate to admit it but Michelle Yeoh seriously needs to pick the movies she acts in. Don't bother about this movie as it has no storyline, no continuity, no character development and worst, it has no ending. After finishing the movie, I practically have no idea what is the purpose in the begining and it seriously make no sense.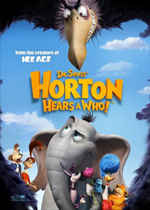 Rating:
Dr. Seuss' Horton Hears A Who! official site: http://www.hortonmovie.com/splash.html
Dr. Seuss fantasy land always amazes me. I used to see a lot of it's movie and hence, I decided not to miss this as well, morever it is in animation format. Hehe.. Madhatter is right, the kangaroo in the movie do remind me of someone. This movie practically carries a simple message that makes me wonder. We think our world is so huge, but probably we are as tiny as a speck. Do we really have any privacy… are we being watched?