You know, throughout my life… many people have come up to me and say, you have gain weight. You should go on a diet. Or… you should stop eating so much. Or… Still eat so much meh?
You know what, I like to eat… and food makes me HAPPY :). Yup, it's true. I felt happy eating food that I like. Well… even when I am not happy… eating will automatically makes me happy. Yeah… for instance…. the sinful chocolates or heavenly brownies topped with ice cream. Gulp~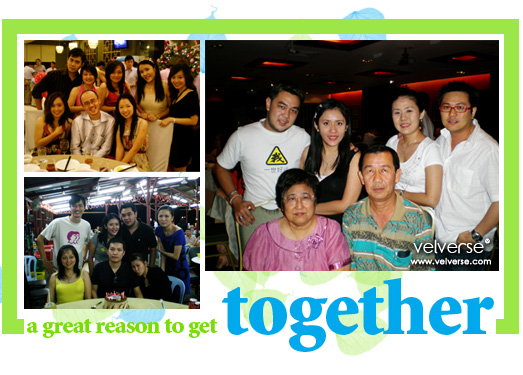 The chinese always says… all problem can be solved on the dining table. Hehe… yup, and food is always a good way to get people together. Have fun, chit chat over food. And yes, it is definately stressless to hang out with people who eats… errr… i mean enjoys food.
Then again, the best part of all is seeing all those happy faces on people who enjoys eating. Mmmm… so yup, stop asking me to not eat or diet or whatsoever. Let's eat… yum yum yum and be happy!