Hitting the 2 year mark and decided to casually celebrating by just doing things we like.
"Do As You Like" themed day where we just follow the flow and do things that came cross our mind.
The first thing that came up in Deon's mind was to eat fried rice, in particular the one from Chatterbox.
So here we go!
As usual, the funny thing is he  end up not ordering any  fried rice.
Instead he ordered Set Lunch A (RM12.90) which consist of Cheese Bake Rice with Fish in some spicy sauce, Yin Yong HK Style (cold) and a bowl of soup of the day.
As for me, I ordered the HK Fried Rice with Beef (RM10.80) and a HK Ice Coffee (RM3.80).
I personally find that they serve the best Cheese Bake Rice, much better than Wong Kok Char Chan Teng and Kim Gary.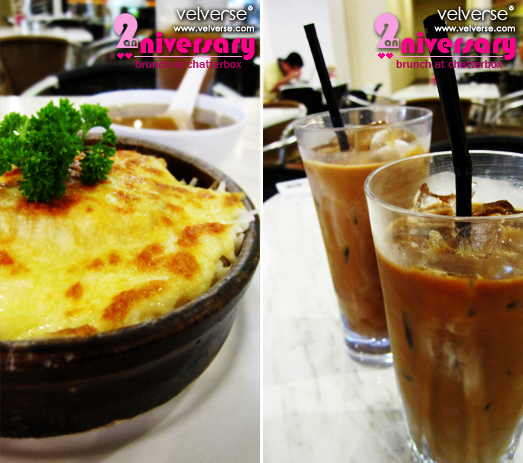 We later decided to head down town to KLCC since I've been DYING to go Kinokuniya.
Most of the time, I am afraid to go there as I always walk out with an empty wallet 💸.
But since I can do as I like for the day, why not?
We then  queueto get tickets for The Time Traveler's Wife, in which its trailer caught my attention back then.
Since we have extra time before the movie starts, lets have a tea break in Chili's.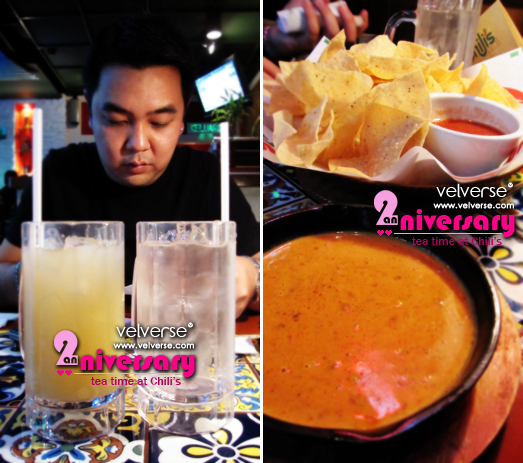 We ordered a basket full of Chips and Queso (RM14.95) to share and I ordered a Pineapple Juice (RM8.95) too.
It is my favourite drink to order every time I visit Chili's.
The queso taste just so good and cheesy . I wonder what is the recipe like.
Am trying to see if I can cook something of the same.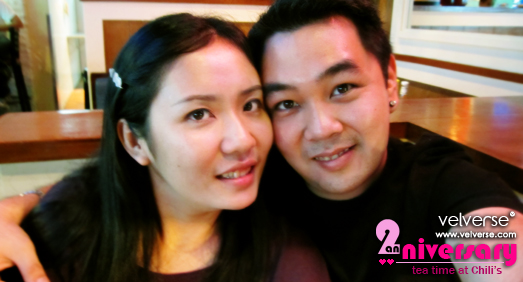 Movie time! Finally, the time travel theme that I love + handsome and sexy, Eric Bana in one movie.
It's simply irresistable!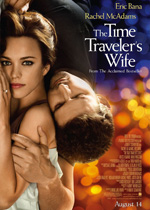 Rating: ⭐⭐⭐⭐⭐⭐⭐⭐
The Time Traveler's Wife official site: http://www.thetimetravelerswifemovie.com/
Wow, it was such a deep and beautiful story.
I admire the author of the book, who is simply amazing and brilliant to come up with something this interesting and out of the world.
Love how they showcase the story sentimentally showcase how the time traveler had to go through in his daily life, not knowing where he would end up and when. On contrary, the stress and loneliness of his wife have to go through.
After movies, we then drop by at the Secret Recipe near my house to have dinner!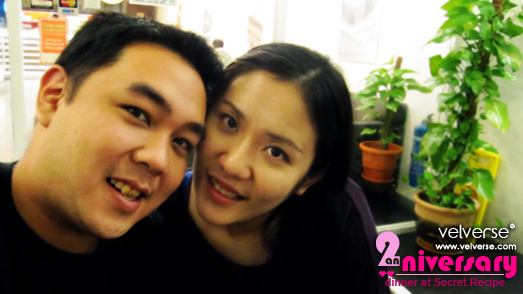 I ordered the Tom Yum Noodles (RM13.00) while Deon ordered his old time favourite, Grill Black Pepper Chicken (RM13.50) and we both shared the Appletiser (RM7.80) and the Grapetiser (RM7.80) and followed by a slice of Pecan Butterscotch Cake (RM6.50).
I can't stop eating the butterscotch cake despite how I keep saying "I'm full" cause I just love butterscotch!
The buttery taste with crunchy pecan nuts just gives such a great closure to the perfect day!
That is a whole lot of food to celebrate!
Address:
Chatterbox – 1 Utama,
LG 388, LG Floor,
1 Utama Shopping Centre,
No. 1, Lebuh Bandar Utama,
Bandar Utama,
47800 Petaling Jaya,
Selangor DE.
Telephone: 03. 7710 8833
Address:
Chili's Grill & Bar – KLCC,
Telephone: 03. 2164 1400
Fax: 03. 2164 4211
Address:
Secret Recipe @ Taman Melati
73-G, Jalan Melati Utama 4,
Taman Melati Utama,
53100 Kuala Lumpur.
Telephone: 03. 4106 0200