The year of the dragon, which I hope will bring me luck and good fortune as last year wasn't really in favour of mine.
Hehe… as of this year, I manage to catch up and spend quality time with my friends and family. I also manage to catch a few lion dance performance. Which is really cool. It's been a long while since I stood still and watch the full performance.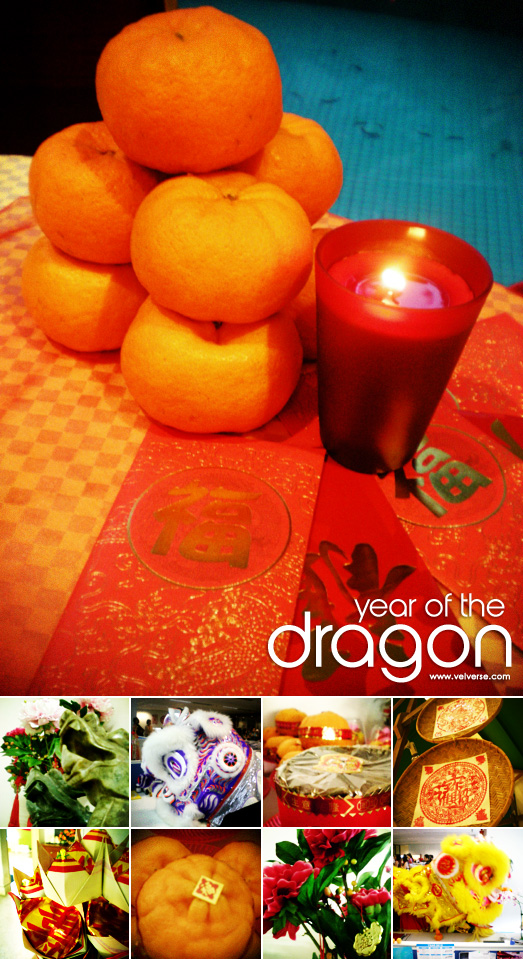 If you ask me, I really like Chinese New Year as it really have loads of energy. The red colour itself is enough to get me motivated and started for the year. Then the bright oranges and beautiful blooming "mau dan" flower is simply captivating and breathtaking. Oh yeah! Oh yeah!! Not forgetting sticky cake. I love sticky cake. Mmm… I guess people just love stuff they cannot get on a daily basis!
Well all in all, wish that this year will be a great year for me, and all my wishes and dreams will come true 🙂 HUAT ah!