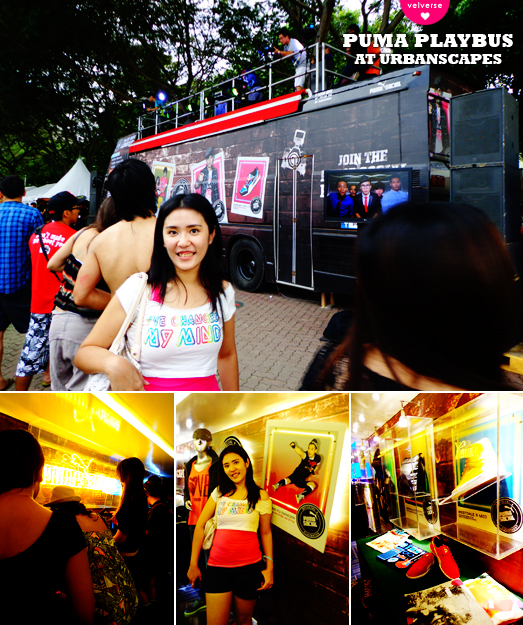 Super excited at my very first Urbanscapes experience.
It was raining heavily for the past few days, and thank god it ended up with a lovely weather today.
Wandering like a lost child, I finally found the PUMA's Cool Playbus!
The final outcome of the planned custom made pop-up store double decker bus is really awesome.
Loved it 😍!
They transformed the bottom deck to a pop-up store while the upper deck is use mainly for dance and music performance.
Swag rite? 😎
The crowd is completely mesmerized  and captivated by the performances.
Was quite blown away with the breakdance performance in such a confined space, on top of the bus. Good job guys!