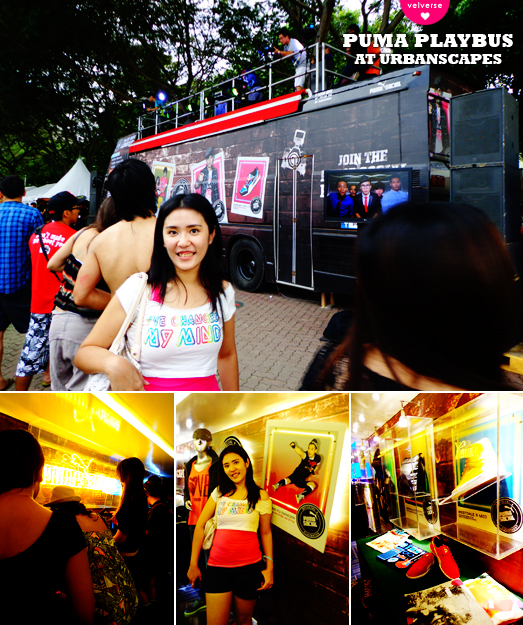 Weekend is here and I'm at Urbanscapes~
The past few days were raining heavily.
Today is quite a lovely day today and thank god it's not raining!
I am super excited as it's my first urbanscaping experience.
Can't help but to look around like a lost child, and it's really one of it's kind view!
Best part! I saw PUMA's Cool Playbus!
It's really awesome and nicely designed in-store.
Love what they've done to the double decker bus.
They have a pop-up store at the bottom deck while the upper deck is mainly for performance on the bus!
Swag rite? The crowd is completely mesmerized  and captivated by the performance and dance.
Yes, I know I just type dance which surprised me.
I never thought it was possible to dance and breakdance in such a confined space and on top of the bus!
Now… oppa PUMA style… op… op… op…