Ah.. The first cityscape view.
Causeway Bay (銅鑼灣) didn't really change as much as I thought it would be.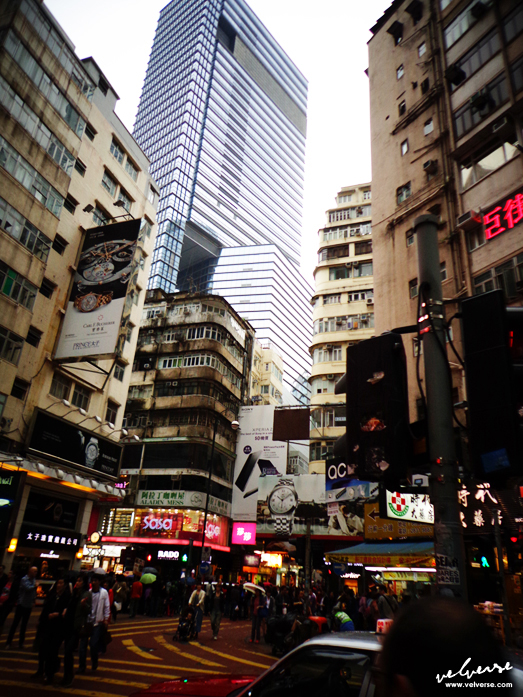 And it is still as busy as it ever was.
Loved the busy streets.. mixture of old and new building.. and of course the shopping craze!
This place is like a small little maze all together… concrete maze 🙂
It is so packed with building that we can hardly find the location of our hotel with the GPS.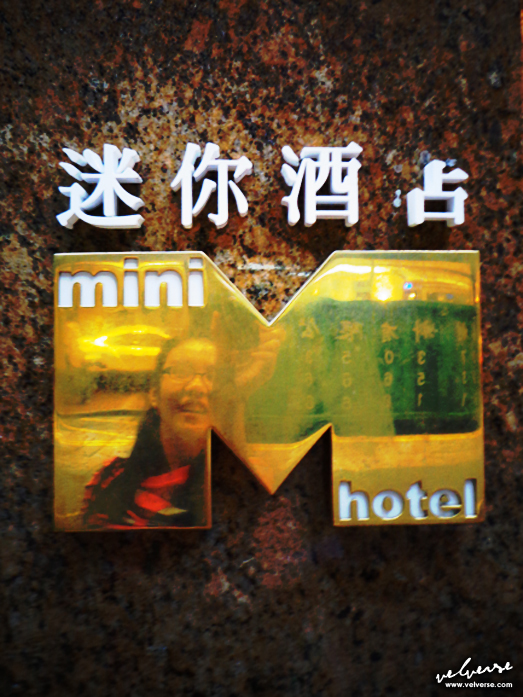 And after a long walk.. round and round, left.. right.. up.. down..
And even asking people around, which apparently even the Hong Kongers can't even tell the direction.
We continue to rely on our "now you have… now you don't" GPS signal
*tada* and we are there! Yes!! Mini Hotel (è¿·ä½ é…'店)!
Address:
Mini Hotel – Causeway Bay (è¿·ä½ é…'店 – 銅鑼灣)
8 Sun Wui Road,
Causeway Bay,
Hong Kong
Telephone Number:
(852) 3979 1199
Website: http://www.minihotel.hk/
Directions:


1) From MTR Causeway Bay Station Exit F, turn right on Jardine's Crescent.
2) Turn left until you reach Hysan Place (å¸Œæ…Žå»£å ´) and walk along Yun Ping Road.
3) After you pass by The Lee Garden One (利園), turn right and walk along Hysan Avenue.
4) Turn left until you reach Sun Wui Road.
5) Go straight. Mini Hotel Causeway Bay (è¿·ä½ é…'店 – 銅鑼灣) is on your left. (Would strongly suggest you to take a taxi, should you travel with big luggage and kids)
Download transportation information on how to get to Mini Hotel here.
Ooo.. I totally love the style of the hotel.
It has got this very artistic feel to it and yet giving a very nice and comfortable ambient to it.
What is interesting is how they boldly put different style of arts, photos, decoration pieces and furniture together and yet they fit int.
But I guess what's true to their identity, is mainly all the mini versions of stuff found in the hotel.
This will be my chill out place for the next few days. Woohoo!
Love.. love.. love!
Oh.. and did I not mention.. they offer Free Wi-Fi connection 🙂 *double triple love*
What better way to kill time, waiting for check-in registration.
Photo taking of course 🙂
And yes, that's what we do to people who refuses! LOL..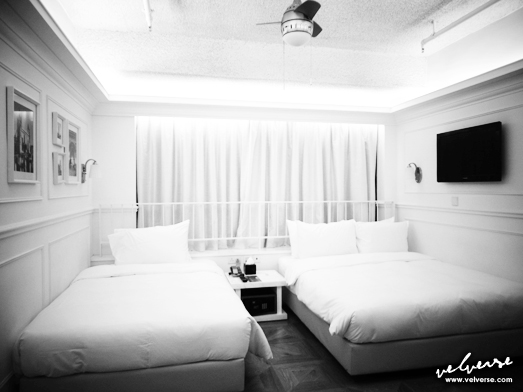 Haha… our room! And for the first time… I'm impressed!
The room is way way way bigger than I expected.
To begin with.. I thought it would be a single bed. Didn't know we are getting a queen size bed for each of us.
Woohoo… *roll roll roll*
*jump jump jump*
Ok.. serious business now! Go go go.. get ready and all set to hit the streets!
Ah.. lucky for us, there is a Hong Kong style restaurant located just a few shops away.
And look.. the classical delivery bicycle. Haha.. which I most of the time only see on TV.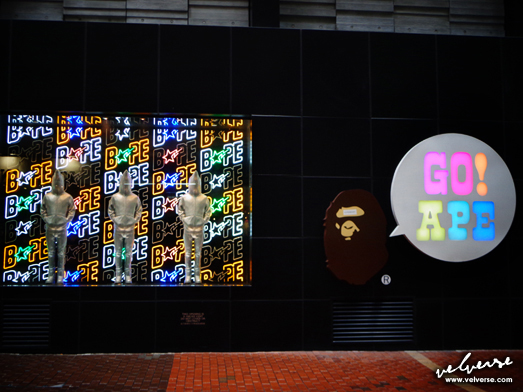 But nothing beats the happiness in me.. when I saw that the BAPE shop is just around the corner!
Yes, less than 5 mins walk!
Go BAPE go!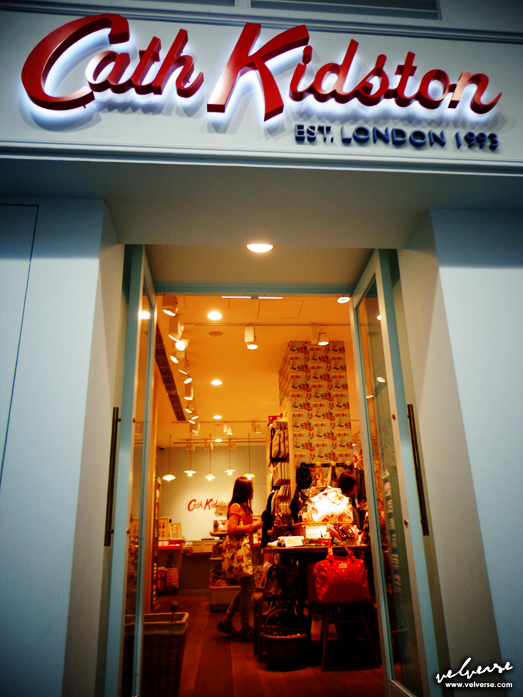 Thank god I'm not a Cath Kidston super fans.
Else I will definately go crazy and broke!
All the findings are nothing in compare to the iconic mini bus!
Yes, now I can feel the Hong Konger in me.. dying to jump out!