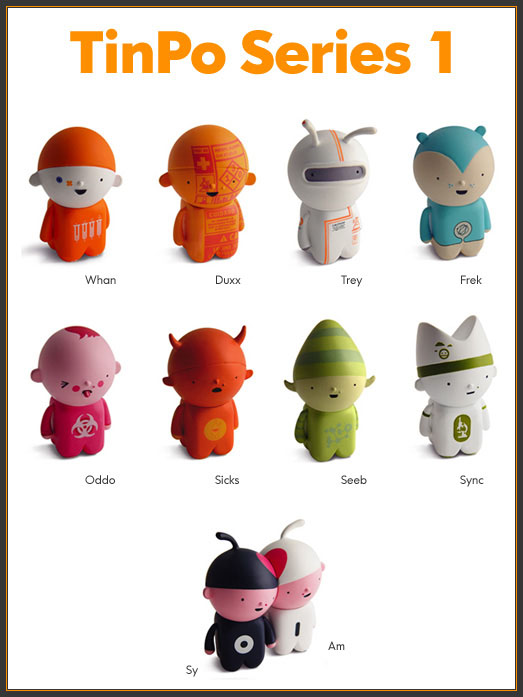 Good things does come in small sizes… better still when this comes in 2 inch. Unlike most that toys that I like, I consider this one rather small. For it's size, I think it is rather expensive… yet, I think they are worth every single cent!
Why? Coz I simply think they look super cute. Especially Oddo and Sync… and Sy & Am… and Frek… and… OMG!! I just want them all. Honestly, now the price isn't really the main issue. The prob now, I can't even find some place that sells the complete set of 10 TinPo. 🙁
Sigh… Life is so unfair. Anyone knows where to find the complete set? Do drop me a comment ya~
Btw, what's your favourite?