The artwork for the week is yet to be shown. Excited to see how all the devils unite? What sorta devils are we all looking forward to see? Yes…. ladies and gentlemen, the 666 Devil is about to scare you. May the devils be with you!
The first illustration is from jimbo… whom somehow skipped twice the submission for this project. Hahaha.. he finally have some time to drop us his illustration. Which somehow kena reject by me. Hahaha.. coz it has no local flavour to it. Jimbo says "Got KL crow what!". So yeah.. everybody please recognize and check the KL crow out!
Jae Sern manage to humour us with his Ali Setan. Hahaha With the fashionable ipod and skaters look. And best of all the I
KL t-shirt!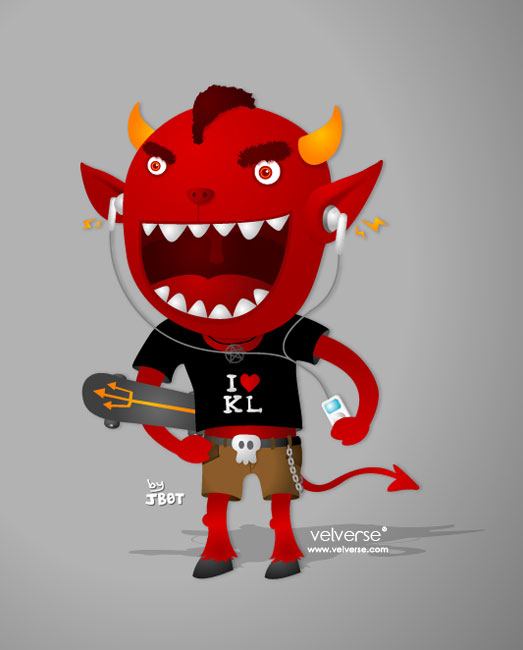 L B manage to pull together and send in a comic style devil. Hehehe… And I wonder, if those weren't rambutans… what are they suppose to be?
Brian submitted his version of Sarong Party Sheep (SPS). Hahaha.. just a little to the scary side tho. But one word "cool".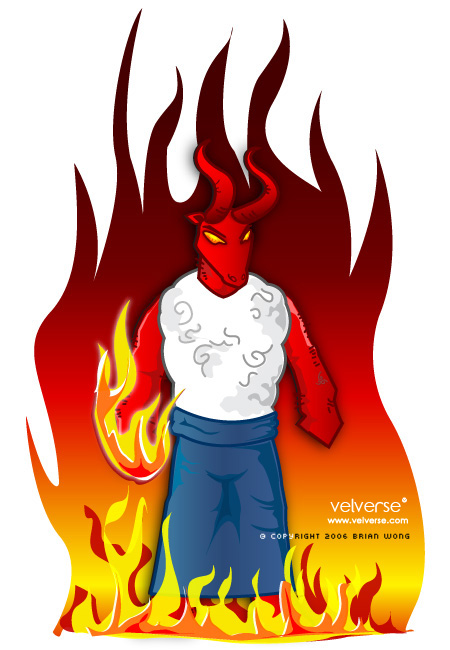 may manage to send in a sketch as well. Hahah.. her version of sexy devil in kebaya named mizzy. Wooo hoo….. H.O.T!
Even Jenhan manage to send in some doodle art. Hahaha…. Totally love how he potray the malaysian lifestyle in his artwork. Jom buy DVD or nasi lemak!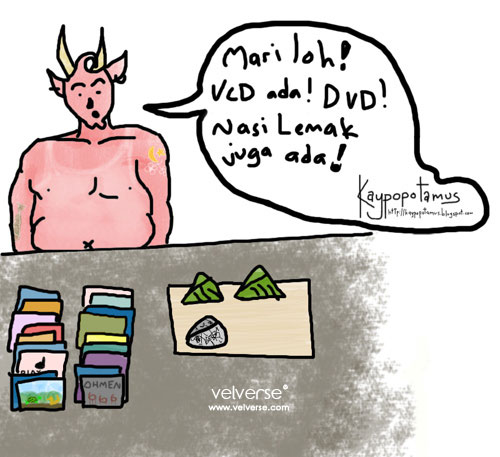 Ah… finally me and my vesion of evirei. Hahaha….. with a tripple 6 tatto on the head and a devil doll. Hahaha.. whose the devil?
What is up next week?
Project theme: 2010 World Cup mascotProject description: Woohoo…. it's the football season! Yes, we will create the next World Cup mascot! Up to your imagination what it would be! Of balls and more balls?
Project deadline: 20 June 2006, Tuesday.
Submit to: mandy@velverse.com
Anyone and everyone is welcome to join. Be it good or bad… it's just something we do for fun! Generate some cool ideas and well.. surely fill up some of our boring times 😀