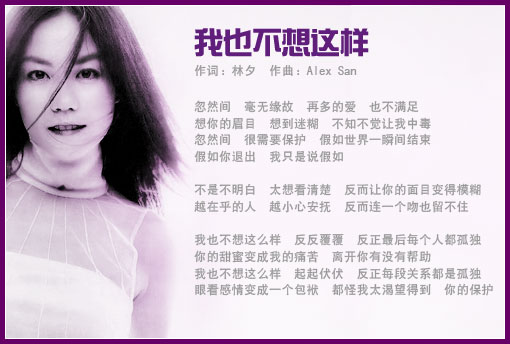 While many may prefer other songs and pieces by Faye Wong, I personally find this the most notable and memorable one.
Don't think many people know that this song is composed by our fellow Malaysian – Alex San, while the lyrics is written by one of the most prolific lyricist – Lam Zik.
The song 《我也不想這樣》 speaks a lot about our real emotions, where sometime we know that we shouldn't do certain things, we shouldn't behave like that, we shouldn't think like that, and the list of things we shouldn't do goes on and on.
It's not like we have not tried, but there are times we just can't control ourselves.