We carried our warm bodies to the highest point in Hong Kong Island, The Peak.
Yes, it's a must do touristy thing in my opinion.
Really? You asked. And the answer.. is a definite yes from me.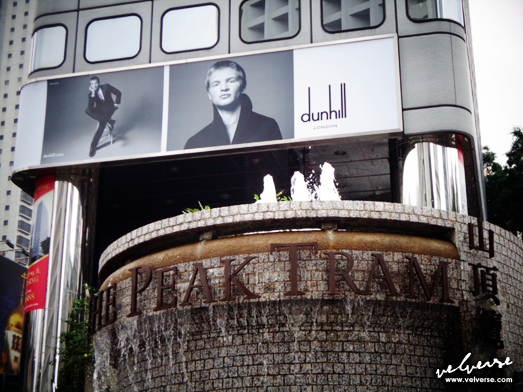 How exactly are we going to get there you may ask?
No.. no.. I'm definately not walking up.
Not from the very bottom at least.
And no.. no.. I am not that posh to drive up or being driven up there.
Like said earlier.. as a tourist myself. I of course did the touristy thingy.
Which yes, I took the  tram. The Peak Tram is rich with history, going back all the way to 120 years.
And what better way to really experience the different means of transportation in Hong Kong!
Address:
The Peak Tram (å±±é '纜車)
Peak Tram Lower Terminus,
33 Garden Road,
Central,
Hong Kong
Telephone Number:Â (852)Â 2522 0922
Website:Â http://www.thepeak.com.hk/
Opening Hours:Â Monday to Sunday and Public Holidays –Â 7.00am to 12.00 midnight
Getting to The Peak Lower Terminus:Â Download PDF Guide Map
Now yes, who are we kidding if we have no photo pose moments at such an iconic place in Hong Kong.
And yes, the queue was not that long, since we are there quite early.
But for sure the crowd is building.
If you think this is packed already, you have not seen worst.
We missed the earlier tram. But it was not entirely a bad thing.
At least we are at the front of the queue.
It isn't such a long wait since the frequency of the trams are about every 10 – 15 mins.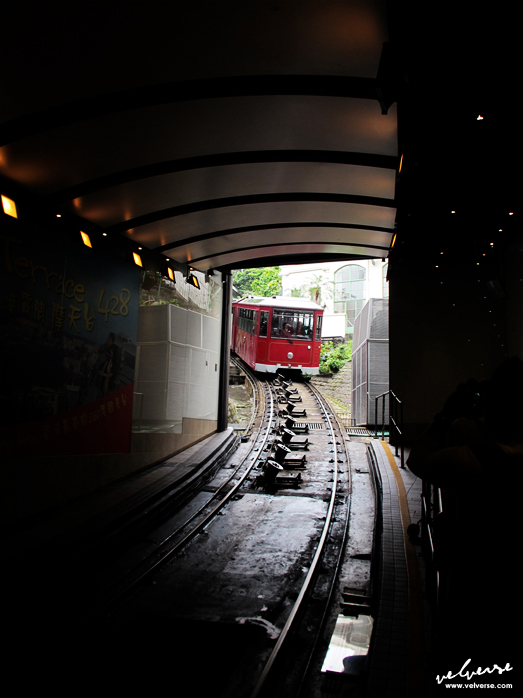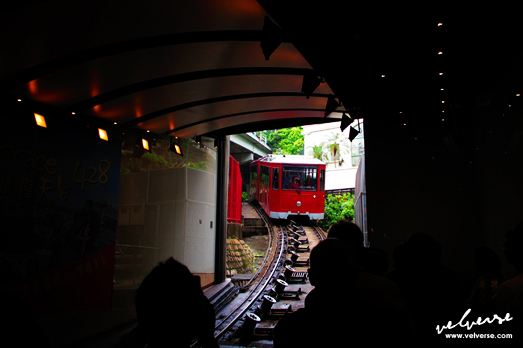 Hip hip hooray! The tram has finally arrived.
Everyone is ever excited. As can see, there are many people who will just push their way to the front
From me being at the front to many others cutting their way in.
Some hoping to jump on board faster.. some with their big iPad or camera trying to get a view of the tram.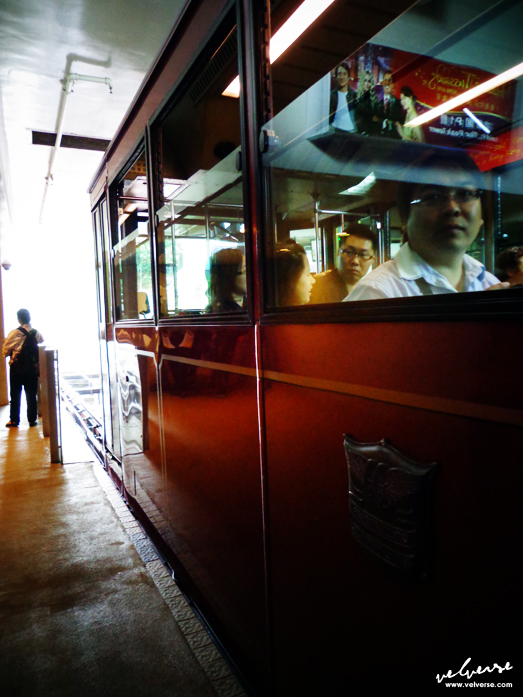 Why the rush people.. why?
We are on holiday! And we're supposed to take it slow and relax.
I know the tram won't leave me behind! I just know.
Now boys and girls, let's sit back and enjoy the ride.
Let's go!