Wow… this must be like my luckiest day!
I know, I know… a little too late, ok ok 6 months delay :D. But better late than never rite?
I mean like really… what can be better, both my favourite Hello Kitty and tokidoki!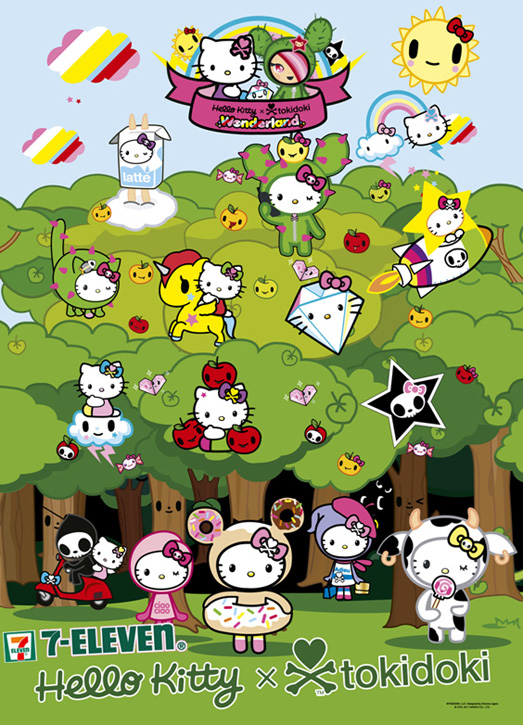 Awww… love love love. I'm really in love with this collaboration.
I wish they have these here. And why can't 7-Eleven here be this cool?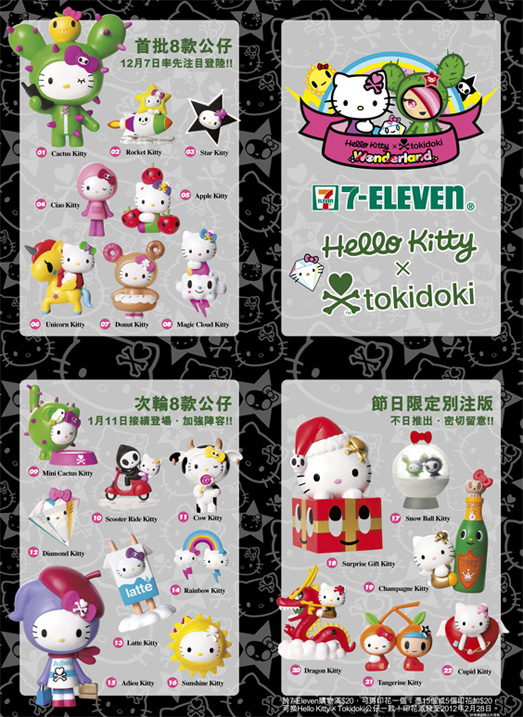 *la la la* I really neee to get these, like now! Now bring me to wonderland.
Official website: http://www.7-eleven.com.hk/campaign/cp1211/w/default.aspx