Look what I found when I was browsing around .
Seems to be my lucky day when both my favourite Hello Kitty and tokidoki are collaborating!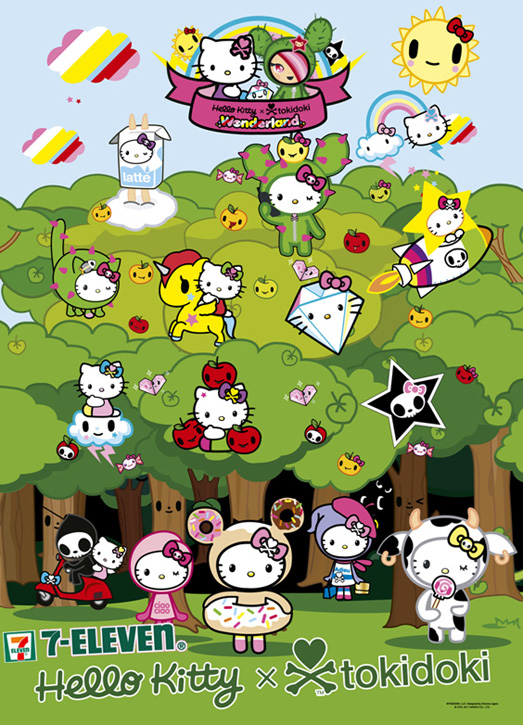 It was like ❤ at first sight when I saw this.
Love ❤ love ❤ love. I am so in love with this collaboration.
I always wonder why 7-Eleven in Hong Kong is so cool and always have have collections and collaborations like this. In Malaysia we will never get cool stuff like this .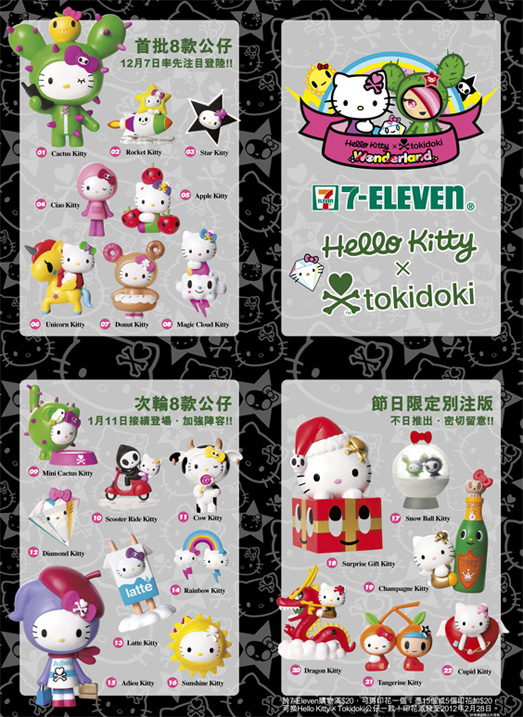 They all look so cute! Especially the Mini Cactus Kitty , Scooter Ride Kitty and the Champagne Kitty .
Please bring me to this wonderland so I can have one too.
Official website: http://www.7-eleven.com.hk/