Wee.. you know you are almost nearing the top when you see more and more pictures of The Peak Tower.
To be honest, I quite like the poster regardless what other may think.
Address:
Sky Terrace 428 (凌霄閣摩天台428)
Shop 302-3, 3/F,
The Peak Tower,
120 Peak Road, The Peak,
Hong Kong
Telephone Number:Â (852) 2849 0668
Website:Â http://www.thepeak.com.hk/
Opening Hours:Â Monday to Friday – 10.00am to 11.00pm, Saturday, Sunday and Public Holidays – 8.00am to 11.00pm
But yes, you know you reach when you saw.. the breathtaking Hong Kong cityscape view.
All the high skyscraper buildings.. it's really beautiful.
Yes, for those who know me well, they would know that I always prefer a concrete jungle.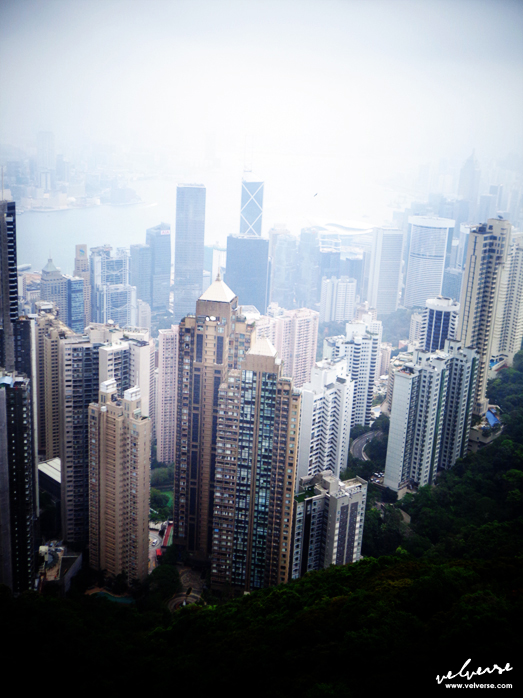 But it's just quite unfortunate each time I visit The Peak, it's always during a foggy season.
Don't think I actually had a picture of the Hong Kong cityscape which is crystal clear.
Then again, I'm not complaining. I still find it beautiful 🙂
LOL.. each time I came to this place, I can't help but to notice this place.
I mean not like anyone will miss it out.
And I bet it's in at least 98% of the tourist's photos.
But yes, even at it's most foggy moments.. I still love the beauty of this place.
It's quite interesting and lucky HK people are.
Sea and concrete jungle. Both my favourite at the same time.
What else to do at the peak aside from taking photo you ask?
Take a deep breath and enjoy the good scenery.
Yeah baby… pretty!