Woohoo…. I love karaoke's. Yes, I have a bad voice. So? Doesn't matter…. I still like to pollute this world with my bad voice. Hahaha…. listening to me sing will make you appriciate the original singer more. And yeah, buy their album! BELI YANG ORIGINAL~Â 
I never really know why I like karaoke but well… I guess it's a cool place to be, you get to eat, sing, chit chat and well take loads of pictures as well.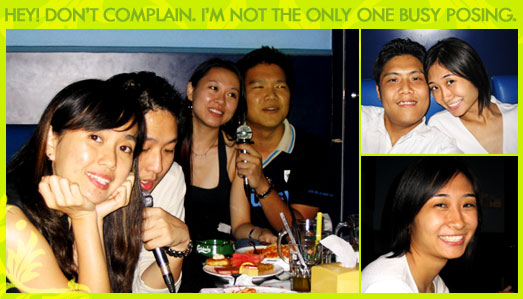 I wanna karaoke summore! I… erm.. wanna snatch everybody's microphone. I… dunno… I am just plain excited.