Grandma was diagnosed with breast cancer last few months. She undergo surgery to remove one of her breast. Yes… it's sad to know. It's quite a sudden thing. She was doing body check up and all a few weeks before the news broke out. I always wonder.. how could something like cancer spread that fast? But well… at least grandma is still okay and I am glad about that. 
So yes… more stuffs added into the family medical history when the doctor ask you.. Does anyone in your family have this and that sickness. And guess what.. by the time of my great granchildren maybe great great great great grandchildren… they will have a serious whole long list of medical history thing. And yes.. by that time, they will have to undergo god knows how many test and checkups a year.
So yeah… I've gotta ask everyone to be more alert and well support the Breast Cancer Prevention and Cure Campaign. Yes people… you might complain your boobs are too big or too small.. but then it's better than none. Worst if you have one and lost one.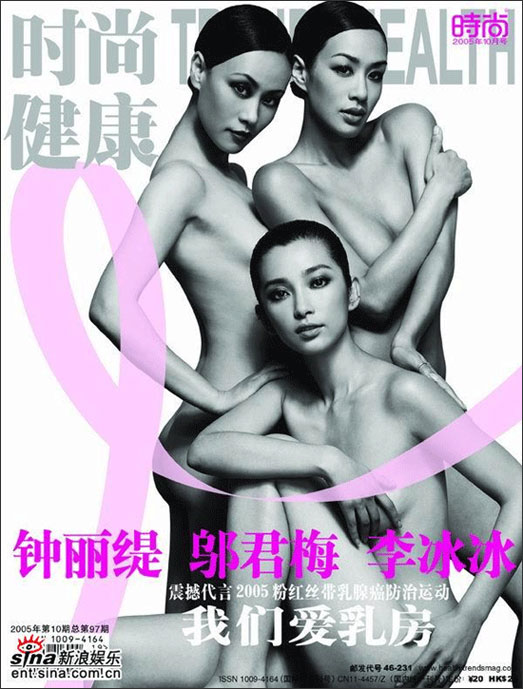 Image taken from: http://en.sina.com.cn%20
I loved the series of poster being done in Hong Kong. How can I not love it.. hehehe Li Bing Bing looks just so gorgeous.woohoo…. I LOVE MY BREAST and the pink ribbon~ I love pink too…