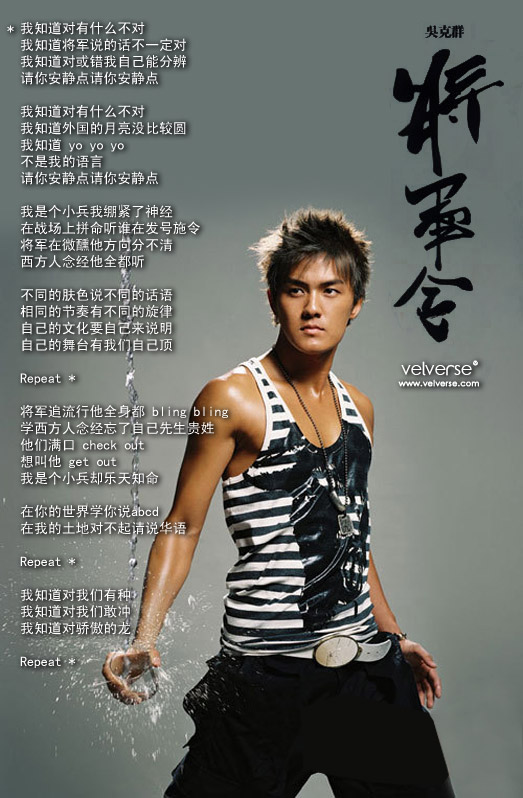 Woohoo… going chinese these few weeks. I sorta like this song Jiang Juen Ling (General's Order) song. It has a lot of hidden meaning to it. Okay maybe it is not so hidden. But surely does strike some sense to the mind.
I like how it has this strong chinese instrumental sound to it and they cleverly mix some of the chinese opera style to the singing. But then again… the MTV sotra screw it up. Totally potraying the contradicting message from the lyrics. Which is what I think of as bad. Probably it's intentionally done.. but, I still don't figure the reason for doing so.
But yeah, I know "yo yo yo" isn't my language!
Translations of song in pinyin and english is available (click on comments section).