When everyone is getting ready for Christmas. When you see Ruldoph and Santa Clause and everything cute around. One knows Christmas is around the corner. I wish there are snowman around but sad to say.. I stay in a tropical country thus.. no snow. Hemmm… then again… I hope I can do something in the fridge. Yeah.. a mini one! Sounds fun eh?
Since there isn't any snowman around (despite no snow and no submission). This shall be the only snowman that survives the heat. Yes, I guess others just melt under the hot sun… probably got carried away by the recent massive flood (100 years return period rain.. according to Kenny Ng). Ah.. yes.. my "yo yo yo" and full of bling bling snowman. Now who says snowman can't be funky!
* New submission on 21 December 2006.
Ah… the sheep finally found his way to meet the crowd. I know it! It must be the massive flood and rain. I know he will find his way to the crossroad. With a weird and colourful eye and banana as nose… now.. the sheep is back to cheer us all up this christmas 🙂
Now… you know they are a couple just by looking. It's true… the strokes… hehehe ah… couples in real life, now they even have a "snow-couple". How sweet
. First time submitting, Gigi aka. divine surely melts our heart with a cute and dreamy snowgirl. Hahaha… very merry christmas.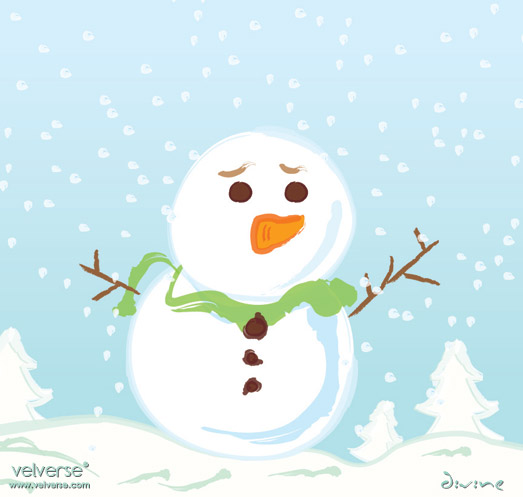 What is up next week?
Project theme: Dancing Queen

Project description: It's the party season. So.. shake that ass. Do some funky dance moves! Project deadline: 27 December 2006, Wednesday.
Submit to: mandy@velverse.com
Anyone and everyone is welcome to join. Be it good or bad… it's just something we do for fun! Generate some cool ideas and well.. surely fill up some of our boring times 😀
Click on the banner go link to the project crossroad gallery.