Rating:
Three Kingdoms: Resurrection of the Dragon official site: http://www.resurrectionofthedragon.com/
My idol is back in action, this time taking up the role of Zhao Zhilong based on a famous novel and history. This movie is very much a mixture of "The Warlords" and "A Battle of Wits". But much to my disappointment, this movie dub most of the voices of the actor/actress (including Andy's) :(. Worst is when the whole story is lack of climax and action packed. The storyline seems to be on the surface and nothing much in detail and even the character development is bad. But of all, I think Vanness Wu and Maggie Q is definately a miscast for the show. Sigh…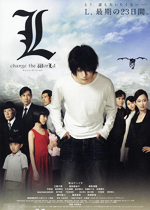 Rating:
L change the World official site: http://wwws.warnerbros.co.jp/L-movie/
L is back. This time, doing a solo without Light. Yes, "L change the World" is a spin off from Death Note which tells a lot about L and how he uses his last 23 days to solve one more case. I must admit, it is worth watching if you are really into L's character. If you are looking for a good storyline… this really isn't one of those as many things doesn't make sense. This movie really shows of more of L's soft side. Oh… I love how he tempt the kids with sweet stuffs. Aw… now I gotta get myself some candies.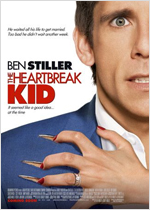 Rating:
The Heartbreak Kid official site: http://www.heartbreakkidmovie.com/
Oh boy… it's one of those comedy that disturbs me. It is a funny show… but somehow Ben Stiller's character is really a pain in the ass. It is really a love and hate thing. A person gets married only to know their significant other is not what they expected. And of course some cheating and divorce gets in the picture. So yes, if you really am a player… will you actually stop playing once you get married? Or do you continue playing… in a smart way?
Rating:
Ah Long Pte. Ltd. official site: http://www.mediacorpraintree.com/ahlong/
Yet another movie from Jack Neo… speaking out our local issues with the signature sing-lish. This time around, it's a movie talking about the Ah Long issue. It is a black comedy that tells out about the Ah Long pros and cons. How they are trying to evolve. Of course movies like this ended with a good ending but it is really funny and best of all, loads of the scenes and locations were shot in KL itself instead of in Singapore. Then again, don't expect much from the cinematography.
Rating:
Rule No.1 official site: –
Yet another movie from Singapore. Yup… it's true. I would have thought it was a Hong Kong production since most of the actors are from Hong Kong. For a local production, I must say I am seriously impressed. The cinematography was amazing… the colours… the mood… the setting and the story. It's really cool! The twist and turn in the storyline is similar to "Skeleton Key" and it's really amazing. What can I say… Ekin Cheng and Shawn Yue really nailed it!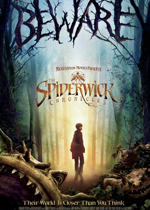 Rating:
The Spiderwick Chronicles official site: http://spiderwick.com/movie/
Fairies… more fairies and I just love fairies. It is really a cool movie with cool CG graphics. Of course it is my cup of tea since most of the fairies and the environment is very fantasy like. A movie that one will definately enjoy, if you love fairies and am into fantasy. But the ending gets a little weird (in my opinion) when Spiderwick holds his daughter's hand and look as if he is interested in her.
Rating:
10,000 BC official site: http://www.10000bcmovie.com/
How do I put this… loads of CG. In fact, over-load of CG. Some was created in my opinion for the sake of creating and wow-ing everyone else. Seriously… sometimes too much of something just kills everything. The costumes are a little funny especially the ones with loads of bamboo. I really wonder if the costume designer just ran out of ideas for costume since there were so many tribes. My geography sux but they made Egypt seems to just be located next to the Antartica. Honestly… I think the movie is like a puzzle whereby the director just pick up stuff they like and just place it in.
Rating:
Fatal Move official site: http://www.fatalmove.com/
Another triad movie that tells tale of  how a wrong move kills. Every decision made do have a serious consequences. Of course, there comes to this question about truthfulness. Who can you really trust? What leads to betrayal. But what impress me is  Wu Jing's sword fighting skills. So yes… the fatal move is after all a small mistake… to have a child.
Rating:
Jumper official site: http://www.jumperthemovie.com/
It is really a simple power that everyone could just dream of having… jumping and hopping from country to country… anywhere that one could think of. Imagine the amount of money saved from air fares and the hassle of checking in or out from airport. All you have to do is just focus. Of course everything has it's price to pay. It's really a cat chase mouse story… but the effects is good and of course Sammuel L. Jackson's name is enough to bring this movie to jump to another level. Let's JUMP!