SS2 is really a food heaven. You will sure to find something that fits your taste buds.
From local cuisine like mamak shop food, Chinese hawker food to Taiwanese food to Hong Kong char chan teng, Korean cuisine, Japanese cuisine and not forgetting Western food, and the list goes on.
Greenwood Cafe is the one we decided to try out this time, where they serve both local and western food.
To be honest, their signage didn't really stood out to me but the clean and comfortable environment is quite inviting.
We ordered an Iced Chocolate (RM5.00), but was quite disappointed as it is far from satisfying my chocolate cravings.
Personally find that it was too milky and lacks chocolate flavour or taste.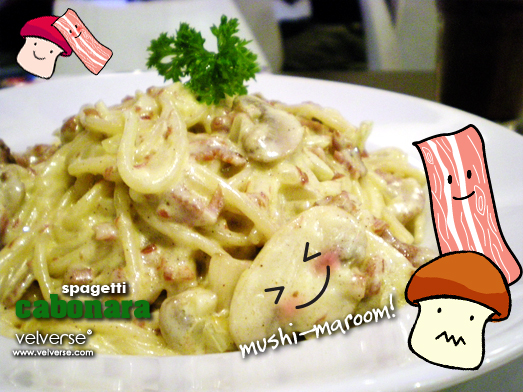 We ordered Spaghetti Cabonara (RM14.00), which tasted pretty decent.
Love how it is fully loaded with chopped bacon bits and  button mushrooms. Perfect for my liking!
But it may be a little overly priced for it's quality.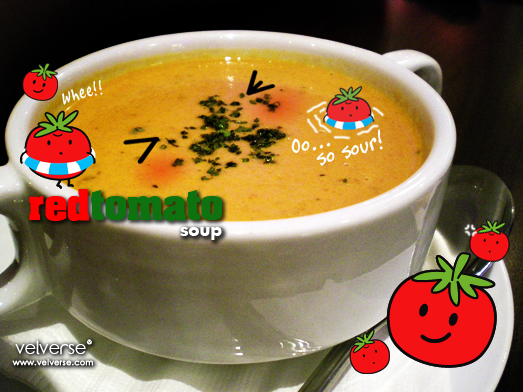 This is really the highlight, Red Tomato Soup (RM5.00).
Loved it! Maybe cause I love soup that are sourish. Not only that, I like that it is rich and creamy.
I ended up finishing the whole bowl , even though when we start, we had  the idea of sharing .
We also ordered their dinner set which consist of a Pocket Beef Steak and a glass of Coke (RM18.00).
The waiting time is the longest, a good 30mins.
No kidding! We finished our soup and spaghetti when this dish arrive.
Am glad it tasted great, and made the wait worthwhile!
It also comes with a pleasant surprise – cheese and bacon stuffed at the centre.
Address:
Greenwood Cafe
5, Jalan ss2/67,
47300 Petaling Jaya,
Selangor Darul Ehsan.
Telephone: 03. 7877 8577