Rating: ⭐⭐⭐⭐⭐ (5/10)
Igor official site: http://www.igor-movie.com/
At first glance, this animation gives me the impression of it being one of Tim Burton's style of animation. But once you see the trailer over and over again, it's clearly NOT a Tim Burton movie. Looking at how cute and bubbly the characters were, one would have figured… it isn't that dark and scary and monstery show. And yup, the smart BRIAN… opss.. i mean brain. And how ironic beauty, life and monsters all can be. Okay… not forgetting the invisible pants.
P/S – My personal experience with this movie is a diasaster. And I finally know why there aren't much people watching movie in TGV. The entire show, the audio was horrible!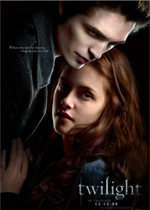 Rating: ⭐⭐⭐⭐⭐⭐⭐ (7/10)
Twilight official site: http://www.twilightthemovie.com/
Awwww… a romantic vampire love story. I think in this movie, I practically never see the famous "vampire teeth" at all. I think being a vampire is so cool. One gets to shine like diamonds under the sun, good looks, don't need to sleep, jumping from trees to trees, run faster than a car and of course the immortal part. But hemmm… this is what happens when a vampire falls in love with a normal human. Of course, there are needs for a baddie in the movie. And this movie makes it so clear that a part 2 will come up, if this one is selling like hot cake. It makes me wonder, a vampire doctor… how does he chooses his next bite?
Rating: ⭐⭐⭐⭐⭐⭐ (6/10)
Madagascar: Escape 2 Africa official site: http://www.madagascarmovie.com/
That's what you get when you put a HUGE hippo, a CONFUSED zebra, a SICK giraffe, a DANCING lion and 4 HIJACKING penguin together. After being lost and trying to make their way back, they actually really make their way back… just this time, they really head back to their home… Africa. Everyone have their fair share of happiness, some found their other half, some met up with their long lost family members and yeay… everyone found more and more of their own kind. Yup… so you wanna move it move it to Africa with them?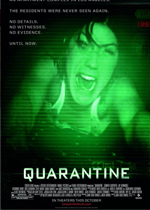 Rating: ⭐⭐⭐⭐⭐⭐⭐ (7/10)
Quarantine official site: http://www.sonypictures.com/movies/quarantine/
This is the type of movie which in my opinion falls right at my love and hate movie list. Honestly, if not watching with my group of friends, this movie would be my least to watch show. Firstly, the cast didn't really make an impact on me. Secondly, it's a horror show… whereby I know I probably would cover my face or scratch the chair for probably 1/2 the time in the cinema. Yup, that all kinda happen. But well, it isn't that bad after all. It is a good movie, with lots of suspense… and definately lots of shocking scene.
Rating: ⭐⭐⭐⭐⭐⭐ (6/10)
007: Quantum of Solace official site: http://www.007.com/
Aha… Bond… James Bond. Yes, the same classical line which manage to still capture my attention. Disappointed with the opening scene and the fact that there ain't much nice cars and gadgets. But thank god, the action did manage to pick up and score the goal. Hehe… I love the continuity of the movie from the previous. Very neat, very tidy. Yes, Bond will be Bond.
Rating: ⭐⭐⭐⭐⭐⭐⭐ (7/10)
GP506: The Guardpost official site: http://www.gp-506.kr/
Korean show always manage to capture my attention. They either have super cute and funny love story show, horror and scary movie that makes you have nightmare or weird shows which makes you wonder how would anyone do this sorta thing show. Which is really cool… cause their show is simply out of the ordinary. The plot, the twist… and the originality itself. My… this is one good show, I wouldn't be surprised the Americans is going to remake this show and score an award in the coming years.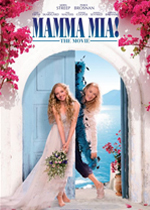 Rating: ⭐⭐⭐⭐⭐ (5/10)
Mama Mia! The Movie official site: http://www.mammamiamovie.com/
Mama Mia… Here I go again. If you are a fan of Abba, you will definately love this show. Of course, not forgetting fans of Meryl Streep or Pierce Brosnan who wishes to see them sing. Haha… I find this movie sorta cool, probably because I grew up to listen to Abba's and I am definately a fan of Meryl Streep. But beware of Pierce Brosnan singing… he might just make you laugh non-stop.
Rating: ⭐⭐⭐⭐ (4/10)
Bangkok Dangerous official site: http://www.bangkokdangerousmovie.net/
Sometimes, you wish someone would just stop at their best. This show proves exactly what I mean.  Upon winning some awards, the Pang brothers decided to remake their winning movie with the same title.. but this time, trying to hit the European market. But I honestly think this movie seriously sux big time. The storyline is in a mess, not to mention Nicholas Cage looks like the uncle next door which suffers from mid-life crisis… and Charlie Yeung… some female lead whereby the show could just take all her scene out and no one would even notice it. I would rather re-watch The Replacement Killer 3 times than watch this… if given the chance to turn back time.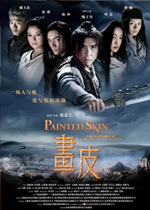 Rating: ⭐⭐⭐⭐⭐⭐ (6/10)
Painted Skin official site: http://huapi.ent.sina.com.cn/
Mmmm… Donnie Yen did it again~ He is in one of those over-rated shows whereby everyone figure or thought he would do loads of action and fighting. I guess this time he is trying for something new, instead… he plays a more comical role with minimal fight scene. This actually isn't any action movie, instead it is actually an urban chinese folklore with lotsa lovey dovey in it. Of course the main focus for me would be Zhou Xun and Zhao Wei… both pretty in their own ways. It is an interesting show in it's own class with nice cinemathography.. but the show somehow ended badly. I hate the sudden change at the ending… which completely makes no sense. Then again… how many movie these days makes any sense?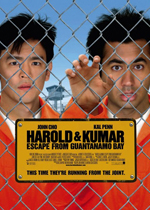 Rating: ⭐⭐⭐ (3/10)
Harold & Kumar: Escape from Guantanamo Bay official site: http://www.haroldandkumar.com/
According to Deon, this is the second part of the show. This show seriously is disgusting and definately a show one must keep away from children below 18. This sorta movie seriously is not my kinda show as I seriously don't find any of the content funny at all… instead I am pretty disgusted and I thank god… I miss out the first part.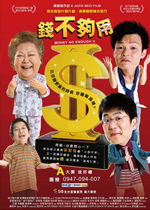 Rating: ⭐⭐⭐⭐⭐ (5/10)
Money No Enough 2 official site: http://www.moneynoenough2.com/
Who in this world would ever say money is enough. This is actually the second part of the show, riding on the success of the first episode shown in cinema 10 years ago. As usual, making fun of the current Singapore government issues and the basic financial issues every family encounter. I still think the first one is the best… and must I say, this movie is one of those which I would catergorized as 3D overload which kills the movie entirely. Seriously… I seriously think one should just go back to basics. 3D is to help enhance the movie… not overdo it to make the movie look cheap.
Rating: ⭐⭐⭐⭐⭐⭐⭐⭐ (8/10)
The Other Boleyn Girl official site: http://www.sonypictures.com/movies/theotherboleyngirl/
Definately a movie in my 2008 A list. I mean, what could go wrong… all the best people, nice scenery… good cinematography and great storyline. It is a simple movie which would help one to understand more of the England history. And I would say, this show pretty much make male think twice about just trying to get a male heir. Seriously… does it really matter that much?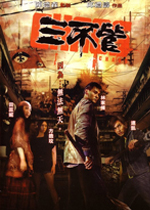 Rating: ⭐⭐ (2/10)
Chaos official site: –
Okay… this is one of those show which I would catergorized as "Hong Kong low budget exprimental" movie. A show whereby all scenes is recorded and done in a studio… with loads of cast one have never seen before. I don't really know what to say. I didn't exactly like the treatment. The fact that it has some similarities with Death Race (minus the death races) and ermm… virus outbreak.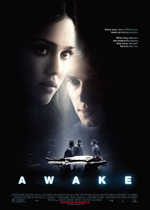 Rating: ⭐⭐⭐⭐⭐ (5/10)
Awake official site: http://www.awakethemovie.com/
Jessica Alba, nothing she does can go wrong. At least that's what most guys think. But I seriously think this show is a flop. Her acting is bad, the role she picked up is bad. But I gotta credit her to finally picked up a villian character this time. I dunno… maybe I expected something more in this movie instead of lots of talking. It is all very predictable and I am pretty disappointed that this show doesn't exactly have anything more to it.
Rating: ⭐⭐⭐⭐⭐⭐ (6/10)
Marriage with a Fool official site: –
This is one of the basic romantic love movie made in Hong Kong. Of course the lead consist of the teen idols and rumoured screen lovers Stephy and Alex. The titles pretty much explains part of the show. Whereby a young couple got married. Guys then got in to a big fight with wife and finds comfort with another girl… whereby, as expected they divorce and both goes seperate ways and both gets on with life with their other half. The typical ending… after twist and turn… they seperate from each other's partner and got back together. But… what I like about this show is… the question, will everything ever be the same again? Cats will always be cats?? They always loves fishes don't they?