Happy Awesome Birthday to both my dear VVIP.
wow… it's been really a long way back since we're "vvip-ed".
Mmm.. since 2005?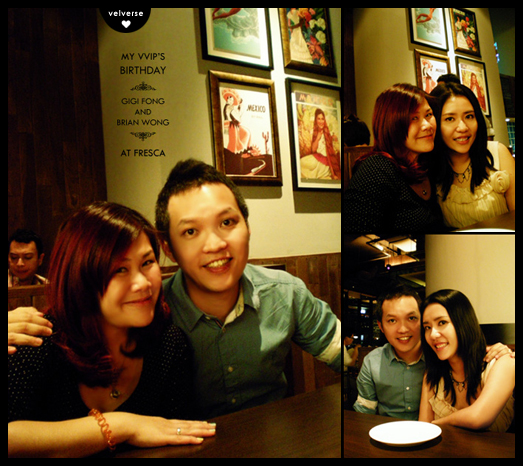 *hehe* I'm put in-charge to recommend the place and food.
So yes, mexican it is, and it was simply a delightful dinner 🙂
Food is crazy, jalapeno is sexy and the margaritas are cool!
*burp* cheers to my dear VVIP!
Hope there's many more fun and exciting years of friendship to come!
Address:
Fresca Mexican Kitchen & Bar
Lot G-242A, Ground Floor,
The Gardens Mall,
Midvalley City,
59200 Kuala Lumpur
Telephone: 03.2201 2893