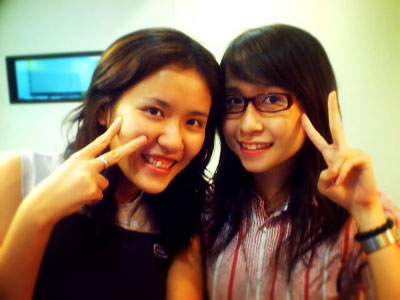 Me and stella…. erm.. yeah we are the two designers in shiroku~ yeah~ yeap yeap the only 2 designers.Hemm… Okay.. this is a before OT look. Eh.. I think this pic was taken a week ago 🙁

Extra happy. Super super happy after finish work today 🙂 Hahaha… We are super web-angels 😛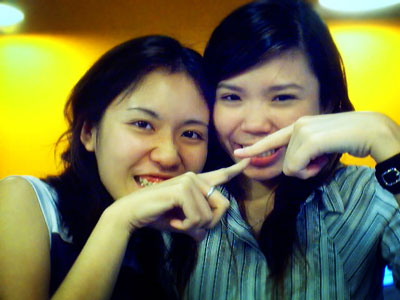 Oooo….. me ang maggie 😀 Super connected~ haha.. both can crack jokes out of the blue and laugh like crazy…. erm… hehehe~

Dream team~ Yeah… we are the dream team… hahahaha…… Two designer one asst. producer….. what job also can kau tim lar! Mou man tai ar!

Yeah…. job well done… boleh makan tom yam dy~ yummie yum yum yum
Adoi.. maQi again… hemm… so tall…. hit her head so that i can be as tall as her! Yeah!

Hehe…. yeah…… finish work lor…. jun bei sau gung! Hahahaha… see you all tomorrow