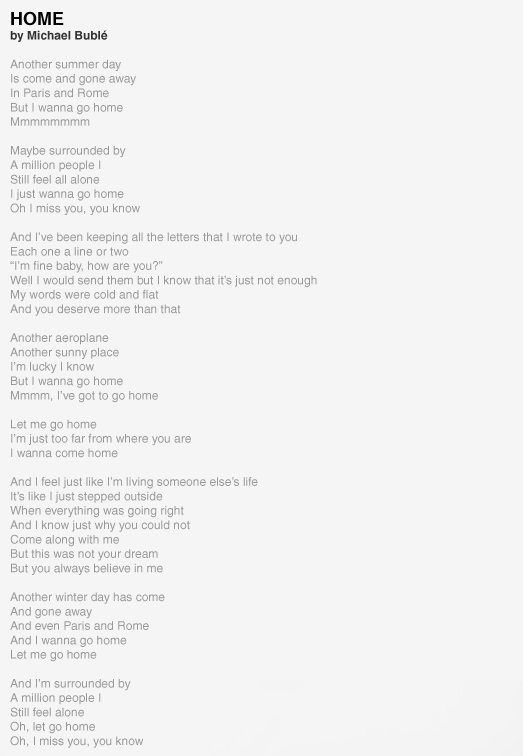 Yes… I'm going home this weekend. And suddenly I just felt… I need some rest and al after listening to Michael Bublé's song. Hem.. felt just so tired and heavy. I just wanna go home. Rest, sleep and eat and sleep.
It's been a while since I got this feeling. Like what they say, "There's no where like home". MOM!!! I"M COMING HOME!
Hahaha.. I'll be back on tuesday tho! Be good.