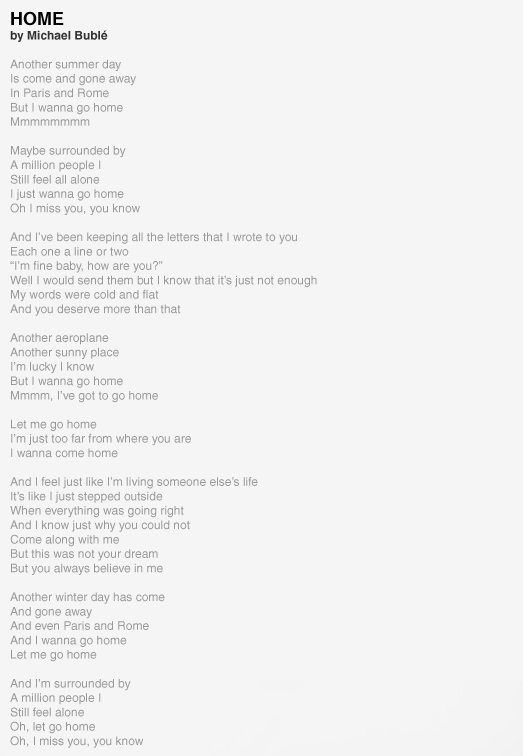 Â
I'm coming home this weekend, mama!
Suddenly felt that I need to get home, spend some quality time with my parents and have a good rest after listening to this song – Home by Michael Bublé.
Felt very tired, mentally and physically.
I'm going home. I'm coming home.
Wait for me, I'll be there.