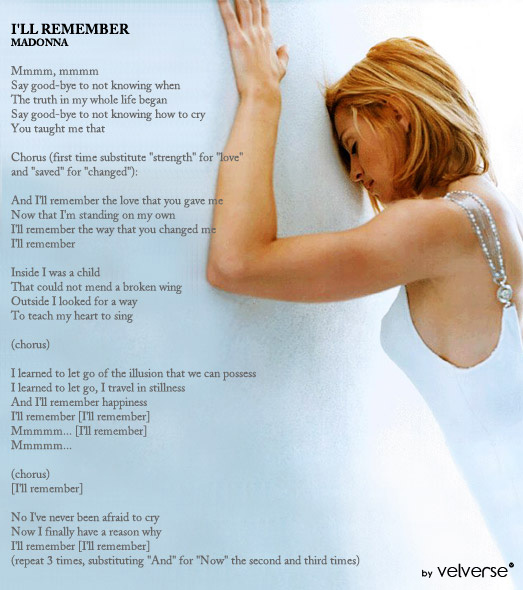 Time pass me by, month pass me by, years pass me by. Everything that pass me by leaves a little of something here and there. I'm trying hard to gather everything and put them back together. I told many I have supersonic memory but no one believes. Haha… well for sure I can't remember everything. Something here and there.
There are too many things I want to remember. Too much. Well, I guess past years there are many things that is worth remembering.
When I listen to this madonna song.. I just felt, many things that I have forgotten, overlooked and even left aside came back to me. Haha… suddenly I miss my uni life. I want the time to turn back!
But well I know I can't make that happen. So well it is now left in my memory.
From now on, I want to remember, I will remember. I am not a saint, I am no angel. Remind me if I do forget, remind me if I lost my memory, just remind me~