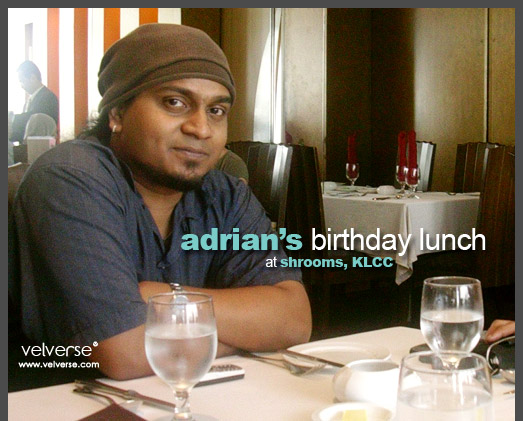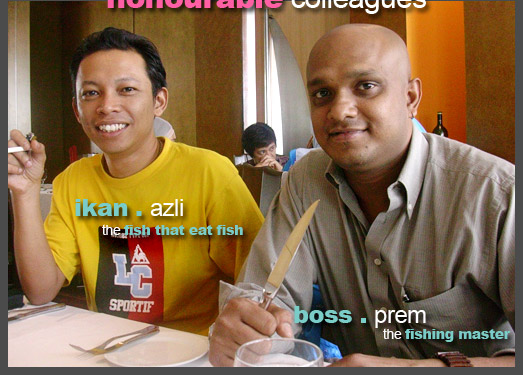 Backdated post. Actual event took place on 23 February 2006. Â 
Woohoo… it's Adrian's birthday. Yeah…
which obviously mean a lot of things. He is growing older and well… it also means lunch treats.
Which sounds great for big eaters like me. Food food food. Where ever I can smell good food… you will see my face there. Okay… you will see my face at some not so good food places as well. Hehehe..
Supposedly we have a long relaxing lunch.. however I finished up some work late which caused everyone to go for lunch late and thus leading to a not so relacing lunch because Prem and Azli have to go to some meetings after lunch. *my bad, my bad*
But well, lunch was enjoyable. Most of us decided to go eastern while prem and adrian decided to go a little western. I din manage to snap much food pics except mine and loh's. Hahaha…. they are all busy munching on their food by the time I finish taking my food pics.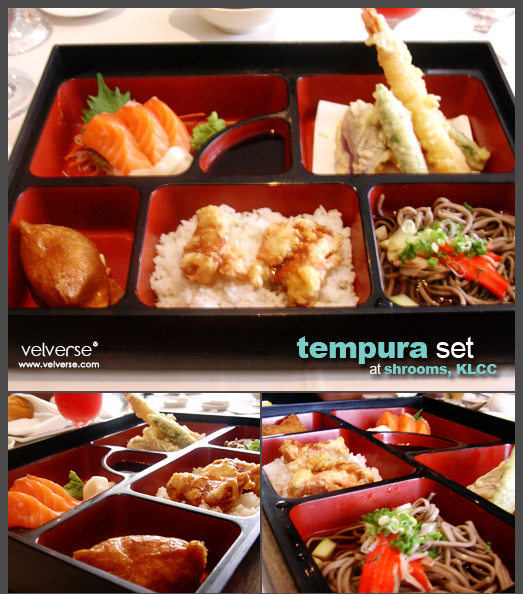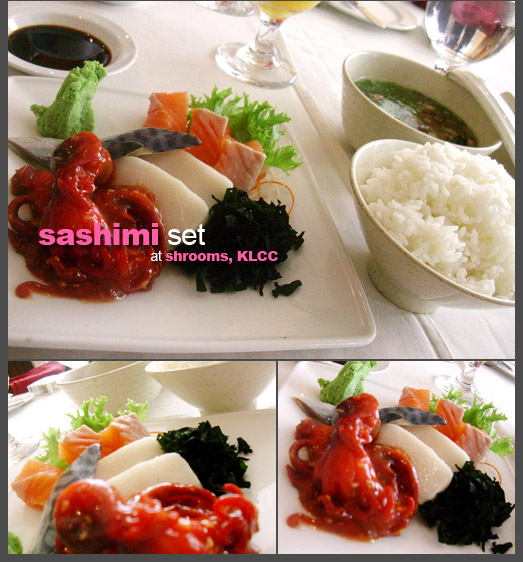 Loh had the tempura set which has combinations of lots of stuffs. From salmon sashimi, tempura, some fried chicken and some soba noodles. Ah… I am just so jealous.
But never mind, mine was not bad. I had this sashimi set. It was superb.. okay not so superb but at least it manage to quench my cravings for sashimi. Hehehe.. yeah raw fish…. oh… it just gotta taste so good. Okay… before my food came, prem told me the sashimi set is quite good as it is quite big portion and lots of fishies and all… but when my food came… he looks so shocked while me.. I give him this evil grin while pointing at my food. *big portion? or am I a big eater?*
Yeah… according to him… the portions was being down-sized. Same goes for his lamb dish. Which makes me feel a little disappointed.