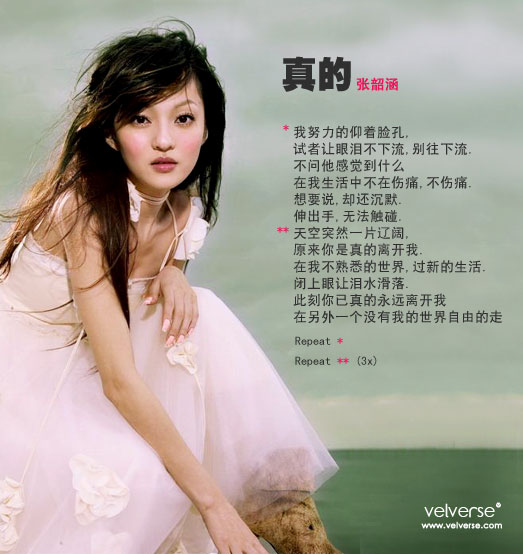 When I first found out about this song when I was watching a local reality singing competition – 8TV's Project Superstar Grand Finals.
This song was performed by Meisim who is the second's runner up, which I quite like as I find her husky voice suits this song.
The song 真的 (Really) was originally performed by Angela Zhang.
We all have to wake up to reality at the end of the day, whether we like it or not; whether we want to or not.
There are times, we all want to stay put where we are at.
But some day when awaken, we will realise that everyone else has moved on and left us.
Thoughts and views starts to differ and became unrecognisable.
Can we really blame someone else for the change?
Can we blame them for the difference?
We weren't being left behind, just we choose to stay the same.
Time and tide wait for no man.
That is why history is for us to look and learn, not for us to hang and stay on.